Steve Jobs Biopic Coming Soon: Will it Become a Blockbuster like Apple Products?
Jobs' Authorized Biography May be Turned Into Feature Film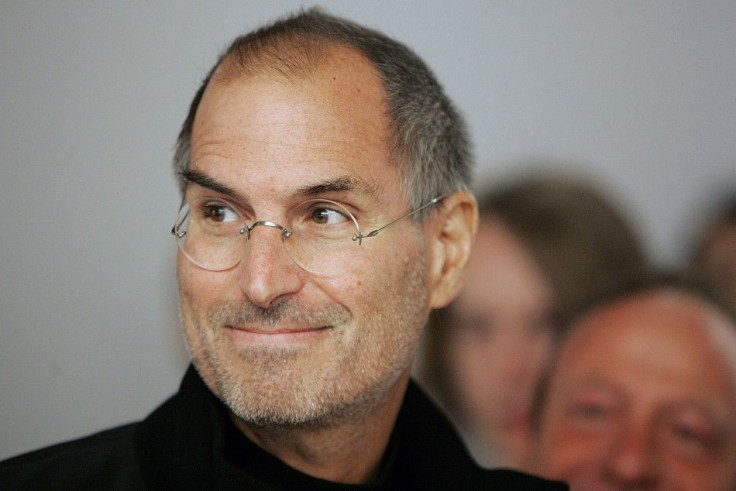 Steve Jobs, the authorized biography of the man by Pulitzer Prize-winning author and former Time magazine managing editor Walter Isaacson, is being pursued by Sony Pictures to be made into a feature film, entertainment blog Deadline reported.
The Associated Press also reported Sony had made the one million dollar purchase but that the deal had not been finalized. The book is set to come out Oct. 24 after being moved up one month by the publisher, and is already number one on Amazon.com.
Sony is the studio that made The Social Network, the Mark Zuckerberg film that portrayed Facebook's founder as a ruthless entrepreneur and businessman. The success of that film combined with what the public already knows about Jobs could be enough to generate significant interest in a Jobs biopic. What isn't known, of course, is how close such a film would stick to the book and the big question; who would play Jobs?
Noah Wyle played Apple's founder in Pirates of Silicon Valley, a 1999 made-for-TV film about the roles of Jobs and Microsoft founder Bill Gates in the rise of the tech industry.
Depending on how the book portrays Jobs, the Hollywood version could focus more on the man or on his accomplishments. The former would obviously be more interesting, but Jobs was known to have been fairly guarded when it came to how he was portrayed in the media. He gave countless interviews for the book, but he may have been quite cautious about their contents. Depending on how much money the studios put into publicity for the film, it could do quite well or simply fizzle after the opening weekend. The film won't be out for a long time, so tell us in the comments who should play Jobs and if the film should depict Jobs waffling on the iPad name.
© Copyright IBTimes 2023. All rights reserved.