Stock Futures Lower as Greece, Italy Appoint Technocrats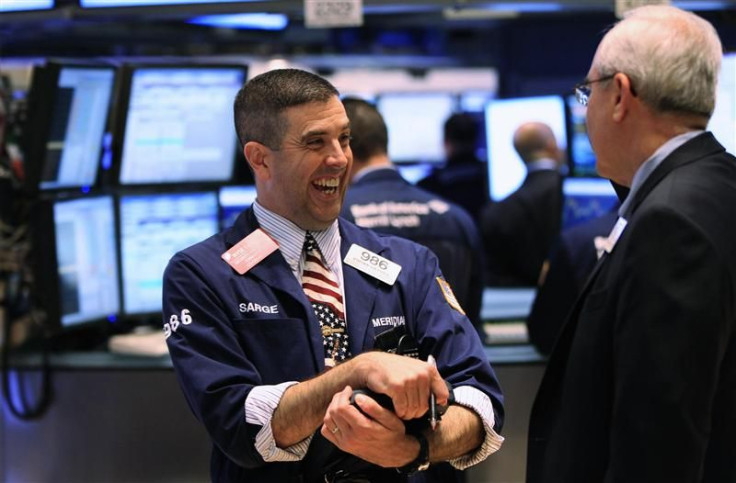 Stock index futures fell on Monday after strong gains going into the weekend and as Italy and Greece rushed to form technocrat-led governments in a bid to stave of the Eurozone's debt crisis.
* Stocks have traded choppily and in tandem with the euro recently in a sign U.S. investors are taking cues from the Eurozone's mushrooming debt crisis as bouts of risk aversion are followed by periods of relative optimism.
* The president of Italy asked former European Commissioner Mario Monti on Sunday to form a government to restore market confidence in an economy whose debt burden is too big for the euro bloc to bail out.
* In Greece, new Prime Minister Lucas Papademos, a former central banker who oversaw his country's entry to the Eurozone in 2002, will have to win Wednesday's confidence vote in his cabinet before meeting Eurozone finance ministers in Brussels on Thursday,
* Voicing the caution felt in the U.S., investor Warren Buffett, chief executive of Berkshire Hathaway Inc., told CNBC it wasn't clear Europe has the ability to do whatever it takes to stop the crisis. He said it was too early to buy European sovereign debt or bank shares.
* S&P 500 futures fell 7.5 points and were below fair value, a formula that evaluates pricing by taking into account interest rates, dividends and time to expiration of the contract. Dow Jones industrial average futures fell 48 points, while Nasdaq 100 futures lost 9.25 points.
* Tokyo's Nikkei gained 1.1 percent after data showed Japan's economy expanded 1.5 percent in the third quarter, the fastest growth among major industrial nations, as the country bounced back from an earthquake-triggered recession.
* European stocks dropped more than 1 percent. Losses in Europe were briefly trimmed after an auction of up to 3 billion euros of five-year Italian bonds that underpinned hopes the country's new leader would start implementing reforms.
* U.S. President Barack Obama served notice on Sunday that the U.S. was fed up with China's trade and currency practices as he turned up the heat on America's biggest economic rival.
* Morgan Stanley's Asia private equity arm is in talks to buy a majority stake in Chinese packaging firm HCP Holdings Inc, four sources with knowledge of the matter told Reuters, a deal that could value the company at about $500 million.
* U.S. stocks jumped on Friday, ending higher for the week after the Italian Senate's approval of economic reforms gave investors some relief from worries about the Eurozone's debt crisis.
(Editing by Padraic Cassidy)
© Copyright Thomson Reuters 2023. All rights reserved.