Stock Futures Set To Open Lower Ahead Of A Day Packed With Earnings, Data Releases, Monetary Policy Decisions From BOE And ECB, And Twitter's Stock Debut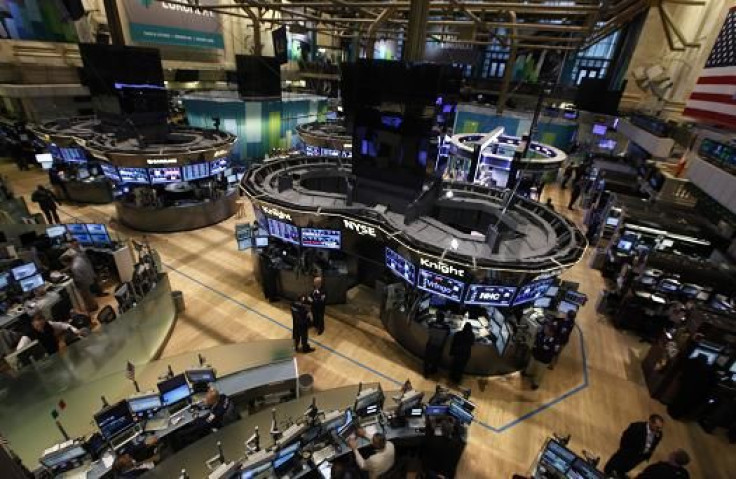 Stock futures suggest a lower opening for markets after the Dow Jones broke yet another record on Wednesday, and ahead of a trading day chock full of earnings, data releases, monetary policy announcements and an eagerly-awaited stock debut.
Futures on the Dow Jones Industrial Average were down 0.04 percent and those on the Standard & Poor's 500 Index were down 0.15 percent, while futures on the Nasdaq Composite Index were down 0.1 percent.
On Wednesday, the blue chip Dow Jones Industrial Average rose 0.82 percent to close at a record high of 15,746.88, breaking the index's previous record set last Tuesday. The S&P 500 rose 0.43 percent to end just under its record high while the Nasdaq slipped 0.2 percent.
A closely-watched market event will be the public debut of Twitter on the New York Stock Exchange (NYSE:NYX), after the company set its initial public offering, or IPO, price at $26 a share on Wednesday -- above the expected range of $23 to $25.
Some analysts expect Twitter's shares to "pop" slightly on its first day of trading while a 12-month target, according to a Reuters report, priced the stock to move in a $29 to $54 range.
In earnings news, corporate majors scheduled to announce quarterly earnings on Thursday before market hours include Apache Corporation (NYSE:APA), The AES Corp. (NYSE:AES), Calpine Corporation (NYSE:CPN) and The Wendy's Co. (NASDAQ:WEN). The Walt Disney Co. (NYSE:DIS), NVIDIA Corp. (NASDAQ:NVDA) and Groupon Inc. (NASDAQ:GRPN) will release earnings statements after market hours.
Investors will also keep a watch for the first advance estimate of third-quarter GDP data, which is scheduled to be released at 8:30 a.m. EST. According to Capital Economics, the GDP number is expected to show that growth slowed slightly to 2.2 percent from 2.5 percent in the previous quarter. Data on jobless claims data for the week ended Nov. 2 are also expected to be released at the same time.
In Europe, markets' movements were dictated by investors' anticipation of monetary policy announcements from the Bank of England at 7:00 a.m. EST and the European Central Bank at 7:45 a.m. EST.
"Expectations have grown that the ECB will cut its refinancing rate again today to support the euro-zone's weak economic recovery and head off deflation. We are not convinced that the central bank will take such action at this point. But President Draghi is certainly likely to adopt a softer stance at the post-decision press conference," a note from Capital Economics said.
The Stoxx Europe 600 index was down 0.12 percent while London's FTSE 100 was down 0.24 percent. Germany's DAX-30 was up 0.05 percent and France's CAC-40 was trading down 0.17 percent.
In Asia, markets were down across the board with Japan's Nikkei ending down 0.76 percent and Australia's S&P/ASX 200 down 0.22 percent. South Korea's Kospi was down 0.48 percent while India's BSE Sensex was down 0.35 percent.
In China too, markets were down ahead of a major party meeting over the weekend, when the country's leaders are expected to launch landmark reforms. Hong Kong's Hang Seng index was down 0.68 percent while the Shanghai Composite index was down 0.48 percent.
© Copyright IBTimes 2023. All rights reserved.