Stolen Picasso piece worth over $200,000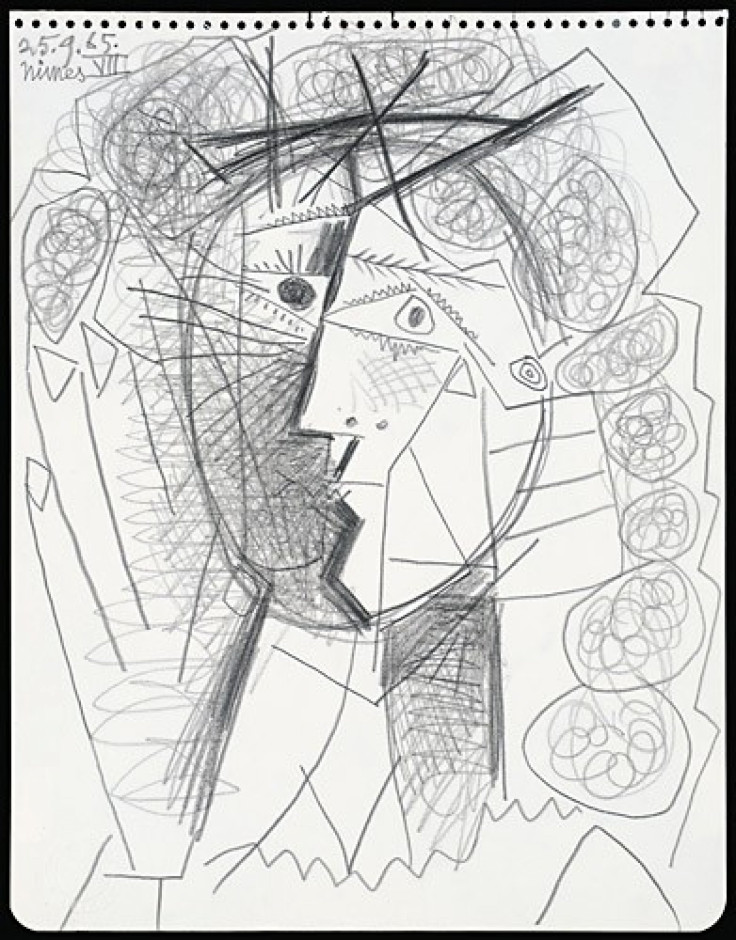 It is about the size of a regular sheet of paper, and bears a pencil sketch of shapes and patterns to a form woman's head. But this $200,000 Pablo Picasso drawing known as Tête de Femme is no scribble, and it was boldly swiped from a San Francisco gallery yesterday afternoon.
The theft was reported yesterday at 11:41 a.m., and the thief is described as well-dressed man in his early to mid-thirties. He was clad in a dark jacket, dark pants, a white shirt, and loafers with no socks. He is white, six feet tall, and wore a pair of large dark sunglasses. After walking into the gallery and inconspicuously grabbing the small piece, the suspect disappeared into a waiting taxi.
The 1965 Tête de Femme was purchased this past spring by Weinstein Gallery owner Rowland Weinstein, and was originally part of a collection that the art master gave to his driver, Maurice Bresnu.
Weinstein, who returned home on Tuesday from his honeymoon, was upset, but not shocked. My goal is to keep this kind of work accessible to the public, he said, and there's always a risk to that.
My hope is that we can look at our security and make sure it doesn't happen again, said Weinstein, whose gallery is currently displaying works by Salvador Dali, Marc Chagall, and Joan Miró, and houses many others by artists like Henri Matisse and Enrico Donati.
Sharon Flescher, Executive Director of the International Foundation for Art Research, told the San Francisco Chronicle that once the publicity is out about this, it will be very difficult to market [the] stolen work.
Police spokesman Albie Esparza echoed this sentiment, hoping that the recognition would help catch the elusive thief. We're hoping someone in the public might recognize this piece if they see someone walking around with it or trying to sell it, he said.
But this is what alarms Weinstein. My greatest fear, he said, concerned more about the piece than the profit, is that, with all this attention on it, the person will realize it's unsellable and will dispose of it in a less-than-proper manner.
This particular occurrence does not seem to be part of a series of art thefts, which is certainly a tribute to increasingly tight security and cooperation between dealers. It is, however, part of the timeless quest of curators across the globe to find the perfect but ever out of reach balance between accessible art and protected art.
© Copyright IBTimes 2023. All rights reserved.
FOLLOW MORE IBT NEWS ON THE BELOW CHANNELS