Storm Isaac Departs Gulf Coast, Leaving Trail Of Destruction [PHOTOS]
Gulf Coast residents are spending their Labor Day weekend cleaning up the mess left behind by Hurricane Isaac, which pushed north on Friday into the Midwest after leaving entire waterlogged neighborhoods without lights, air conditioning or clean water.
Isaac -- the first hurricane to hit the U.S. this year -- will be remembered for striking New Orleans on the seventh anniversary of 2005's devastating Hurricane Katrina.
"We are now fully in the cleanup and recovery phase of this storm," said New Orleans Mayor Mitch Landrieu.
Isaac dumped as much as 16 inches of rain in some areas and drove more than 5,000 people from their homes. At least seven people were killed in Mississippi and Louisiana. Receding floodwaters left neighborhoods across Louisiana and Mississippi littered with trash and debris.
Some homes in Louisiana are still submerged under 12 feet of water and more than 265,926 sweltering utility customers are still without power. The storm originally cut power to 901,000 homes and businesses in Louisiana alone, or about 47 percent of the state.
More than 15,000 utility workers began restoring power to customers there and in Mississippi. Entergy Corp. said it's doing the best it can to restore electricity while ensuring the safety of workers. By early Saturday afternoon, Energy Louisiana has restored electricity to 38 percent of the homes in the region, according to the Entergy Storm Center website, which provides updates on power outages.
Officials said it would be days before power is fully restored.
Estimates of insured onshore losses ran anywhere from $700 million to $2 billion, well outside the 10 most costly hurricanes in U.S. history, Reuters reported.
Slowly, life is getting back to normal.
New Orleans International Airport reopened early on Friday, and the Port of New Orleans also reopened.
Major offshore oil drillers returned staff to their platforms in the Gulf of Mexico, although operations were expected to take several days to ramp up. One Louisiana refinery tapped into the U.S. government's emergency crude oil stockpile to speed up its output, according to Reuters.
The remnants of Isaac on Saturday were marching toward the drought-stricken Midwest. Experts say the rain will come too late to save this season's crops, but will help replenish moisture to barren soil before the next planting season.
According to the National Hurricane Center, Isaac -- only a Category 1 hurricane at its peak and now a mere tropical depression -- would still likely trigger tornadoes in the Midwest.
Click "start" to see photos of damage caused by Isaac.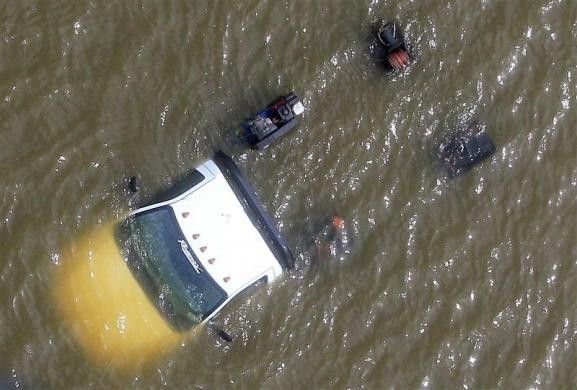 © Copyright IBTimes 2023. All rights reserved.
FOLLOW MORE IBT NEWS ON THE BELOW CHANNELS