Strategy Game 'Dynasty Heroes: The Legend' Coming To iOS, Looks Like 'Dynasty Warriors'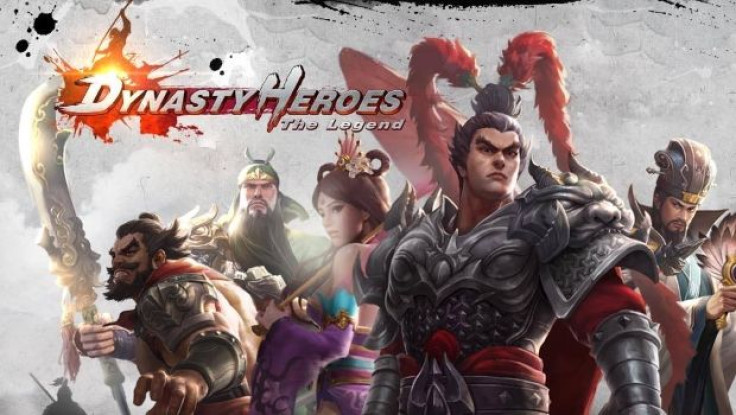 "Dynasty Heroes: The Legend," is a mobile strategy game that will be developed by Digital Sky Entertainment, and will be released later this month. While the game looks like a "Dynasty Warriors" game for iOS, it is actually a completely different title with the same characters from the "Romance of the Three Kingdoms" series that Koei Tecmo has used a lot.
Pocket Gamer has described the game as a hero-collection strategy title. Players will have to collect as much heroes as they can and take on rival military forces, which is a bit similar to the concept of "Dynasty Warriors." The similarities end with the player controlling an army instead of a single god-like soldier that can take down hundreds of enemies with a giant spear or fan.
There are over 100 heroes to collect and a number of them should look familiar to "Dynasty Warriors" fans. Favorites like Lu Bu and Guan Yu are in the game, looking almost exactly like they do in Koei Tecmo's popular button masher. This is a bit odd, since "Dynasty Heroes" is not meant to be related to "Dynasty Warriors".
All the characters have link skills they can perform with other members of the player's army. Finding the right link skill can unleash devastating attacks to the opposing army. As expected from these types of games, there will be multiplayer fights. Mobile players will be able to partake in global PVP matches, which should make for some very interesting competition.
Mobile gamers, who want to know more about "Dynasty Heroes," can pre-register in the game's website and get exclusive bonuses for doing so. These bonuses include an exclusive hero named Zhang Liao, 10 Cultivation Materials and 100,000 in-game coins. Fans can also like the game's Facebook page and get a chance to win an exclusive t-shirt.
No official release date for "Dynasty Heroes" has been given, though it will be coming out later this month for iOS and Android. Fans of strategy games or the "Dynasty Warriors" titles should probably keep a close eye on this mobile strategy game.
DYNASTY HEROES: THE LEGEND - PRE-REGISTRATION EVENT (Credit: YouTube/Digital Sky Entertainment Limited)
© Copyright IBTimes 2023. All rights reserved.