'Street Fighter V' For PS4 And PC Adding Battle System; Release Set For March 2016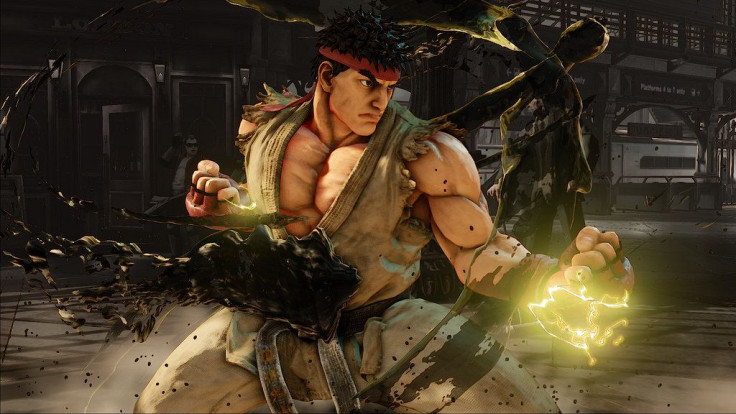 "Street Fighter V," a Capcom title that is exclusively for the Sony PlayStation 4 game console, will include several changes from previous versions. For example, a new battle system, dubbed the Variable System, will be in place that affects characters and the way one fights in the game.
Announced via the PlayStation Blog, the V-System will revolve around three mechanisms, namely the V-Skill, V-Trigger and V-Reversal. The first, V-Skill, is a set of skills unique to a character, and a set that can be used differently depending on the character one is using. Its biggest advantage is to be used as a supplement for a character's weak points for winning matches. The V-Skill is accessible any time during matches.
V-Trigger can be tapped only once the V-Gauge is full. This is a powerful move that, when mastered, can be the victory move that one can use. Finally, V-Reversal is the counterpart of "Alpha counters' from the "Street Fighter Alpha" series. It can let a player block and counter some of the opponent's attacks. It is basically a way to create an opportunity to respond when one is attacked.
The V-Skills and V-Triggers of main characters Ryuu, Chun-Li, Nash and M. Bison have already been revealed. Notably, the V-Triggers of Ryuu, Chun-Li and M. Bison have a timer, enhancing the gameplay experience when using the three popular characters.
There will also be powered versions of the special attacks, which can be achieved once a player builds up the EX Gauge. At the same time, the EX Gauge can also deliver Critical Art when maxed out.
Each move can be seen in the trailer below. Preorder is already available, which gives the added bonus of beta access for players. While Capcom did not officially announce the release date for "Street Fighter V," EventHubs reports that, according to the latest issue of ShortList gaming magazine, the game will arrive for the PS4 and PC in March 2016.
As for possible versions for the Microsoft Xbox One, Capcom has already confirmed that this won't happen, according to GameSpot.
V-System in "Street Fighter V" (Credit: YouTube/PlayStation)
© Copyright IBTimes 2023. All rights reserved.