Study: 1-In-3 Philadelphia Adults Used Opioids In The Past Year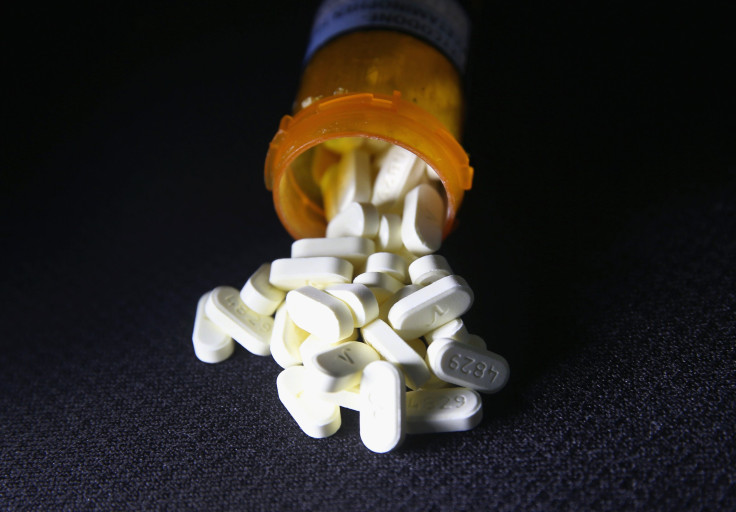 Nearly 1 in 3 adults in Philadelphia have used an opioid in the past year, according to a new survey by the city's public health department.
The numbers were released by the Philadelphia Department of Public Health and are based on a survey of 466 residents between May 9-June 26.
The findings come as approximately 90 people in the U.S. die from an opioid-related overdose every day, according to the Centers for Disease Control and Prevention. Last week, President Donald Trump declared the opioid crisis a national emergency.
In Philadelphia, 32 percent of adults said they used opioids in the past year, which translates to nearly 470,000. The use of opioid prescriptions in Philadelphia spreads across all races, however it is higher among older people those ages 55-64.
Opioid users in the city are getting the drug from healthcare providers. The survey found among those who used prescription opioids in Philadelphia, 81 percent got them from health care providers. Meanwhile, 19 percent of those who used prescription opioids said they got them from friends, relatives or street dealers.
Among those who used prescription opioids in the city, 29 percent said they received two prescriptions and 27 percent receiving three or more, which is worrisome, since using an opioid prescription for just a few days can increase the risk of long term use.
The survey found thirteen percent of adults in the city said they had taken an opioid in the past seven days. The number translates to about 168,000 current prescription users. On the most recent day the respondents used prescribed opioids, 61 percent of them said they took one or two pills, while 11 percent said they took eight or more pills.
While the use of opioids in Philadelphia is high, residents say they are aware of the dangers of the drug, even those who use the drug. An overwhelming 70 percent of current opioid users in the city said the drugs were "somewhat dangerous" or "very dangerous," while 76 percent of those who did not use opioids in the last seven days said the same.
Drug overdose is a leading cause of death in Philadelphia, with most of fatalities involving heroin, fentanyl, as well as prescription opioids like, Percocet, Vicodin and OxyContin, and benzodiazepines, such as Xanax and Klonopin.
Opioids and Benzodiazepines
The combination of opioids and benzodiazepines can seriously increase the risk of an overdose and can be deadly. The survey found the use of benzodiazepine is also very common in the city, with 1 in 8 people saying they were current users of the drug and had taken one in the past seven days. The drug was mostly used by women, people ages 45-54, and among those with household incomes below $25,000. Out of the 168,000 people currently using opioids in Philadelphia, over one-third are using a benzodiazepine.
National Opioid Epidemic
The survey comes as states sue pharma companies over the opioid epidemic. This week, South Carolina announced it filed a lawsuit against opioid manufacturer Purdue Pharma. The state's attorney general said the company unfairly and deceptively marketed opioids, and overstated the benefits of the drug compared to other pain management alternatives in an effort to increase profits.
However, the lawsuit might not be as helpful in the fight against the opioid epidemic.
"It is highly unlikely that the courts or further regulation are going to play a major role in helping curb opioid abuse," Sebastian Seiguer, CEO of Emocha, told International Business Times Wednesday. His company teamed up with Johns Hopkins and the CDC to develop an app that reminds people to take their medications and tries to prevent opioid addiction.
"Significant regulatory mechanisms exist for drug manufacturers through the FDA," he said. "Providers bear responsibility for assessing and understanding the risks involved in prescribing particular medications to their patients. Patients rely on their providers and the FDA to inform them as to these risks. And still we have a major crisis on our hands."
As of 2015 at least two million people across the country have had an opioid addiction, while about 600,000 had an opioid use disorder involving heroin. The number of opioid-related overdose deaths, including heroin and prescription drugs, have quadrupled since 1999. Coincidentally, the rate of prescription opioids sold across the country has nearly quadrupled since that year. More than 650,000 opioid prescriptions are written out every day, according to the CDC.
People who die of heroin or fentanyl overdose usually start abusing drugs with opioid pills. In the U.S. four out of five new heroin users start off with prescription opioids, according to the Substance Abuse and Mental Health Services Administration.
© Copyright IBTimes 2022. All rights reserved.
FOLLOW MORE IBT NEWS ON THE BELOW CHANNELS