Study: Majority Of Drivers Say Next Vehicle Will Be Autonomous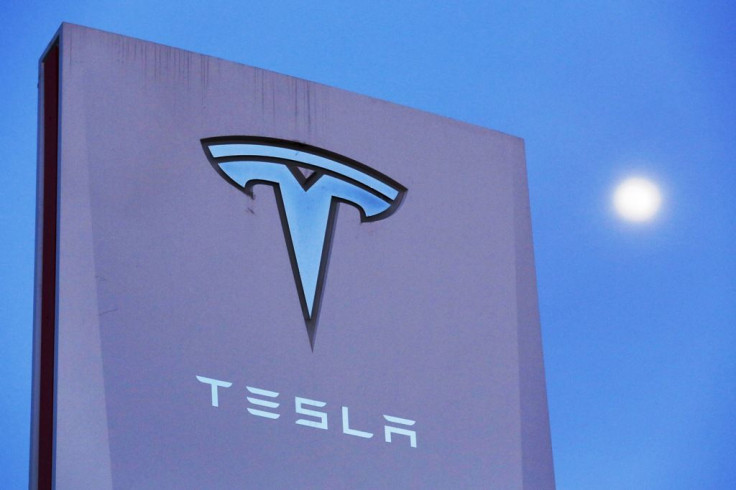 While Tesla rolls out its Model 3 with autonomous hardware, a new survey found more than half of Americans say they would buy a self-driving vehicle for their next car purchase.
The data, provided by Reportlinker, show 70 percent of people love driving themselves. However, 53 percent say they would buy a fully autonomous car for their next purchase, while a third of respondents say they would be interested in buying a partially automated vehicle.
Read: Don't Want A Tesla Model 3? Here Are Other Affordable Electric Cars You Can Check Out
A reason why people might be leaning towards self-driving technology is because automation is slowly making its way into American vehicle. More than 50 percent of respondents said their current car has automatic cruise control, 36 percent said it has cameras with rear or side views and 20 percent said it has automatic braking.
Self-Driving Interest Among Demographics
Women are more excited than men about self-driving technology. Fifty-nine percent of respondents that said they would buy an autonomous care were female. The report said one reason why women are more open about self-driving technology is because they are less likely to say they drive every day, 70 percent to 83 percent, respectively.
Six out 10 Americans say they're optimistic about self-driving cars. However, the number increases among younger, as 74 percent of millennials say they have a positive attitude towards autonomous vehicles.
Read: WATCH: Tesla Model 3 Deliveries Livestream, Plus 4 Features You Should Care About
People Are Concerned About Safety
Although the majority of Americans are optimistic about self-driving cars, auto companies will have to work past safety concerns among drivers. The survey found 67 percent of respondents say they would not feel safe in an autonomous car. Women were especially concerned, with 73 percent saying they worried about their safety.
Their fear isn't surprising either, since there have been several well-known companies that have run into trouble when using self driving technology. For example, an autonomous car developed by Uber and Volvo ran a red light on its first day of testing in San Francisco. In a separate case, an accident involving a Tesla Model S equipped with a crash-avoidance Autopilot system killed a driver last year.
The highly-publicized incidents have obviously impacted perceptions about the safety of self-driving technology. The survey found more than a third of respondents say safety is the biggest downside of autonomous cars.
Public Transportation
Although Uber has been testing self-driving technology for its ride-hailing service and France looks into self-driving high-speed trains, people aren't so sure about autonomous public transportation. The survey found 59 percent of respondents don't think automated public transportation will happen in the future. There's also bad news for Uber: interest in self driving taxis or buses dropped from 42 percent last September to 33 percent this summer.
The refusal mostly comes from older generations, with 72 percent saying they are not interested in using self-driving public transportation, compared to 61 percent last year.
When it comes to owning a self-driving car or using autonomous public transportation, 65 percent of respondents say they prefer their own car, while 35 percent say they would rather use a self-driving car through a ride-sharing service like Uber or Lyft.
Brands of Self-Driving Cars
What self-driving cars do Americans prefer? Tesla.
The data show 19 percent of consumers think Tesla will develop the most desirable self-driving car. The survey found Elon Musk's company was the top brand mentioned when asked about autonomous cars, taking 16 percent of the mentions. Ford followed at seven percent, Google at 6 percent, Chevrolet at six percent and Toyota at five percent.
Google's self-driving unit Waymo is testing autonomous technology, including autonomous truck technology. Last December, Ford promised to offer a fully autonomous vehicle for ride-sharing and ride-hailing services by 2021. The company gave a glimpse of its next generation Fusion Hybrid self-driving car at the time. Meanwhile, Tesla has already started to equip its cars with self-driving hardware. Apart from those companies, General Motors could start testing out a fleet of self-driving electric cars by next year, in partnership with Lyft.
However, nearly half of the respondent couldn't name a single company that manufactures self-driving cars, which means firms have work to do.
© Copyright IBTimes 2023. All rights reserved.