Supermarket Upstart Lidl Kicks Off $2.3B Expansion In UK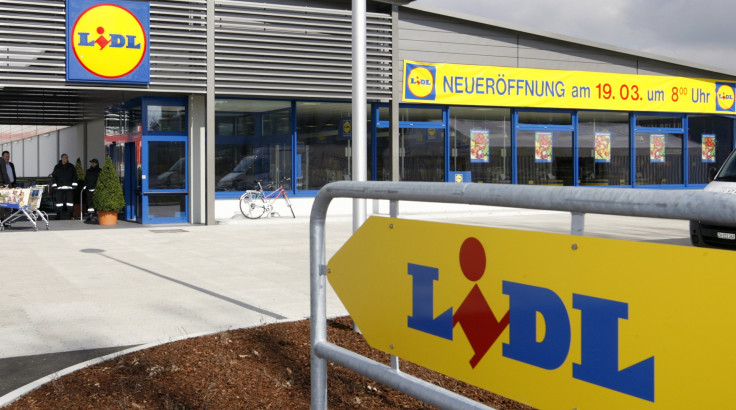 Discount grocer Lidl said Thursday that it plans to invest more than 1.5 billion pounds ($2.3 billion) in the U.K. to launch more stores in the next three years. The move marks the latest salvo as competition in U.K.'s supermarket sector heats up between the big four -- Tesco Plc, Walmart's Asda, Sainsbury's and WM Morrison Supermarkets Plc and smaller but more aggressive German discounters.
Lidl said it would open at least 40 stores next year, upping its previous target of 30 to 40 stores. The company will also refurbish up to 150 existing sites to its "store of the future" concept, according to reports.
The company plans to offer customer toilets, baby changing facilities and self-checkouts as part of its new stores -- features that are common in mainstream supermarkets.
Meanwhile, British supermarket leaders have been caught up in a pricing war with smaller German discounters like Lidl and Aldi, which has hit their market shares and profits.
"The supermarket price war shows no signs of abating," Fraser McKevitt, head of retail and consumer insight at Kantar Worldpanel, told Bloomberg. "For the second successive month, Lidl has reached a new share high," he added.
Supermarket chain Sainsbury's reportedly said Wednesday it expects grocery prices to continue to fall next year, while operating costs continue to rise, pushing its shares down the most in 18 months.
Lidl, which first came to Britain in 1994, currently has about 620 stores and has a long-term goal of opening 1,500 stores in the country.
© Copyright IBTimes 2023. All rights reserved.