'Supernatural' Season 15 Filming Update: Jared Padalecki, Jensen Ackles Spotted In Vancouver
KEY POINTS
Jared Padalecki and Jensen Ackles are already in Vancouver to resume filming for "Supernatural" Season 15
"Supernatural" has been on a hiatus since March due to the coronavirus pandemic
Filming is expected to resume on Aug. 18
"Supernatural" Season 15 production is expected to resume later this month. Jared Padalecki and Jensen Ackles, who star as the Winchester brothers, are already in Vancouver, Canada, where filming for the CW series takes place.
Pictures of Padalecki and Ackles were uploaded by a Vancouver resident on his Instagram account on Monday. The actors made sure to follow COVID-19 protocols by wearing masks and social distancing.
"Social distance selfie," the fan captioned the image. "Had to be done. Known these guys for 12 years. Seems surreal that it's coming to an end."
Although "Supernatural" is expected to restart filming on Aug. 18, as per the production list on the Directors Guild of Canada website, Ackles and Padalecki are already in the country as Canada's law requires visitors to quarantine for 14 days, regardless of whether or not they have symptoms.
"Supernatural," which is on its final season, has been on hiatus since March amid the coronavirus pandemic. Filming has been completed through episode 18, and there is still post-production work to be done. The final two episodes have not yet been shot.
The cast has remained upbeat throughout the pandemic, with Ackles telling Entertainment Weekly that the break has given them an opportunity to recharge.
"Obviously, it's a horribly unfortunate situation we're in, but the silver lining is that it gives us an opportunity to recharge," Ackles said. "We had just finished episode 18, we shot one day of episode 19, and I was reading these two monster scripts thinking, 'It's like we're at the end of a marathon and they want us to sprint for the last two miles.' I feel like this almost gives us an opportunity to refocus and go into the last two episodes and hit them with everything we got. I think having this break might service the last few episodes better."
As for how the show will conclude, Ackles previously said that the ending is "certainly going to feel right and it's going to feel good."
"It should put a lot of people in a position of feeling great about the journey they took with us and the Winchester brothers," he said during the Television Critics Association's summer press tour last year. "That's certainly how I feel about it, and we're really excited to tell that story."
The remaining episodes of "Supernatural" Season 15 will air Thursdays on The CW in the fall.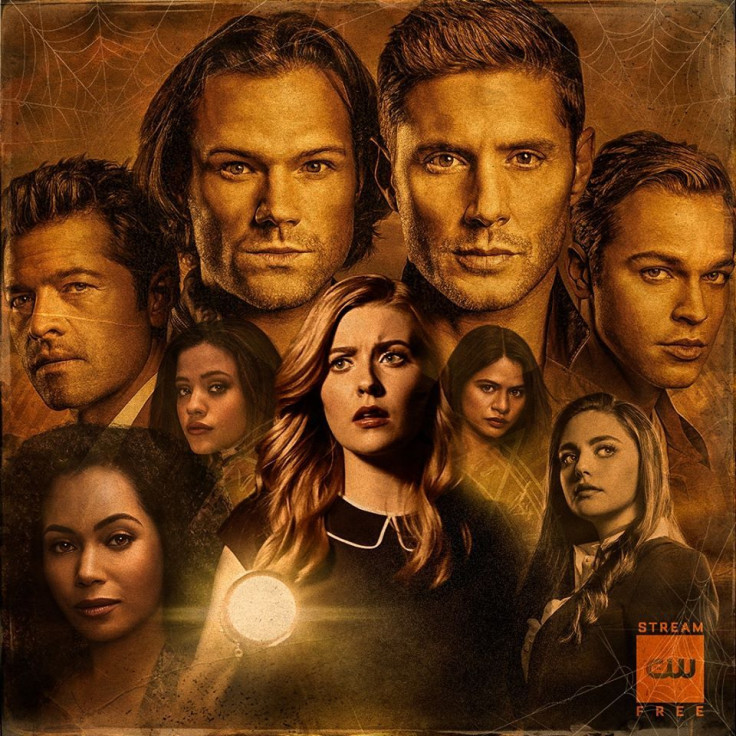 © Copyright IBTimes 2023. All rights reserved.