Supreme Court Gives Legal Marijuana Big Victory, Passes On Colorado Dispute With Nebraska And Oklahoma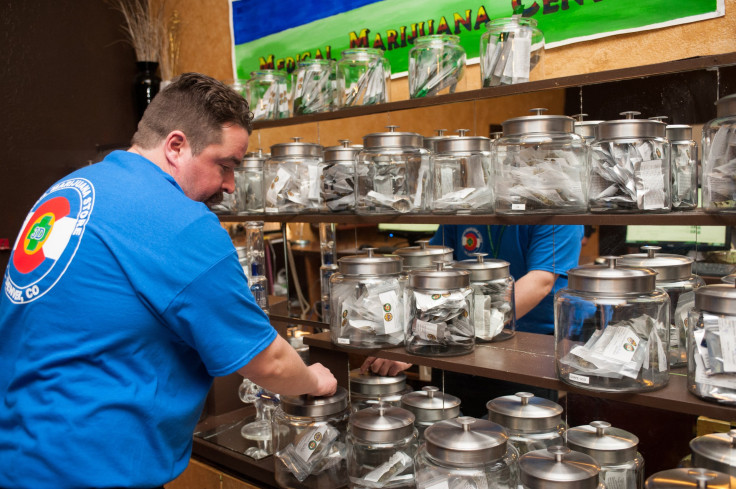 The U.S. Supreme Court turned down Monday the opportunity to hear cases brought by Nebraska and Oklahoma that argued Colorado's legalization of recreational marijuana sales had triggered an influx of the drug into their states, leading to increased illegal drug use and crime. The decision is a huge win for supporters of marijuana legalization and suggests the court is reluctant to interfere with state lawmakers on the issue.
Nebraska and Oklahoma had argued that Colorado law conflicts with federal law and that the federal Controlled Substances Act, which bans the sale of marijuana as a dangerous drug, preempts statewide legalization. Colorado voted to legalize marijuana in 2012. Lawyers arguing on Colorado's behalf claimed it is not responsible for the behavior of individual purchasers who may have transported the drug into neighboring states, adding that Colorado prohibits interstate commerce of marijuana and requires background checks for growers and vendors.
"Colorado does not intend, nor has it attempted, to reach across the border to invade the plaintiff states' sovereign rights," the state argued in its brief to the court, according to USA Today. "Indeed, it is Colorado's sovereignty that is at stake here: Nebraska and Oklahoma filed this case in an attempt to reach across their borders and selectively invalidate state laws with which they disagree."
The court, operating with the vacancy created by the death of Justice Antonin Scalia in February, did not comment on the decision not to take the case. Only Justices Clarence Thomas and Samuel A. Alito Jr. dissented.
"The plaintiffs have alleged significant harm to their sovereign interests caused by another state," Thomas wrote. "Whatever the merits of the plaintiff state's claims, we should let this complaint proceed further rather than denying leave without so much as a word of explanation."
Nebraska and Oklahoma had taken their case directly to the Supreme Court without first arguing before any lower courts, so if the states persist, the issue could still eventually come before the Supreme Court at a later date. For now, though, the decision is a win for legalization advocates.
"This case, if it went forward and the court ruled the wrong way, had the potential to roll back many of the gains our movement has achieved to date," said Tom Angell, chairman of advocacy group Marijuana Majority. "The justices correctly decided that this lawsuit is without merit and that states should be able to move forward with implementing voter-approved legalization laws even if their neighbors don't like it. At the end of the day, if officials in Nebraska and Oklahoma are upset about how much time and resources their police are spending on marijuana cases, as they said in their briefs, they should join Colorado in replacing prohibition with legalization."
© Copyright IBTimes 2023. All rights reserved.