Supreme Court Strikes Down Affirmative Action In College Admissions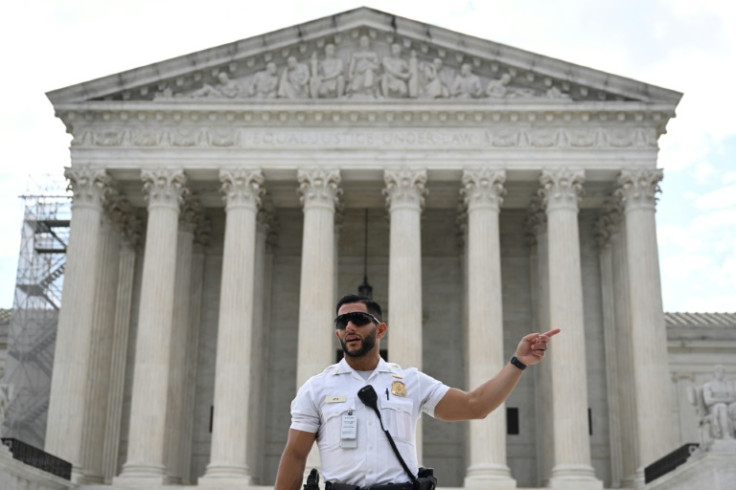 KEY POINTS
Harvard University and University of North Carolina found in violation of the 14th Amendment
Chief Justice says "eliminating racial discrimination means eliminating all of it"
The U.S. Supreme Court voted 6 to 3 on the landmark decision
The U.S. Supreme Court struck down affirmative action programs at Harvard University and the University of North Carolina on Thursday, ruling that both institutions were in violation of the 14th Amendment.
"Eliminating racial discrimination means eliminating all of it," Chief Justice John Roberts wrote in the majority opinion, as reported by CNBC.
"The Equal Protection Clause, we have accordingly held, applies without regard to any differences of race, color, or of nationality - it is universal in (its) application."
In his opinion, Roberts said colleges can consider an applicant's "discussion of how race affected his or her life, be it through discrimination, inspiration, or otherwise." However, universities "may not simply establish through application essays or other means the regime we hold unlawful today."
The ruling overturns the high court's 2003 ruling in Grutter v. Bollinger, The New York Times reported. The case set the precedent that colleges could consider race as one factor in the admissions process to achieve a diverse student body. Today's decision effectively ends the practice of considering race in admissions.
All five of Justice Roberts' colleagues sided in his opinion, and that of the conservative wing: Justice Clarence Thomas, Justice Brett Kavanaugh, Justice Amy Coney Barrett, Justice Samuel Alito and Justice Neil Gorsuch.
Three liberal justices, Elena Kagan, Sonia Sotomayor and Ketanji Brown Jackson, dissented in the UNC case. Jackson, a graduate of Harvard University and Harvard Law School as well as a former member of the university's Board of Overseers, recused herself from the case involving the Ivy League school.
© Copyright IBTimes 2023. All rights reserved.