Surface Pro 5 Release Date Incoming: Kaby Lake Tablet Certified In China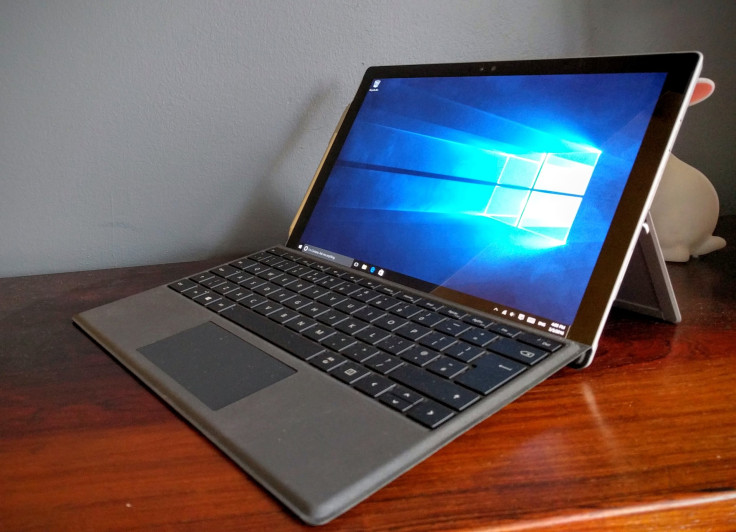 Surface Pro 5 discussions finally heated up last week, as Microsoft expert Paul Thurrott suggested the next-gen tablet would be a modest refresh featuring Intel's latest Kaby Lake processors. Since then, MSPoweruser, via Hyken Wong on Twitter, has confirmed the product recently cleared Chinese CCC certification.
For those unaware, the China Compulsory Certification is a mandatory safety certificate for all new tech products in the country since 2003. It's essentially a verification that tablets and other devices use safe power wattages for consumer homes. As it turns out, Microsoft's Surface Pro 5 recently passed that test.
The listing itself doesn't tell us much about the device, however. It merely reveals the tablet will use a standard 12V power adapter as established on April 5. The certification is active today and will remain active until Feb. 28, 2022.
Read: Surface Pro 5 Will Allegedly Feature Kaby Lake CPU
Those who follow tech closely know that domestic or international certifications often come with the expectation of an impending release date. After all, if Chinese officials were able to have hands-on time with the Surface Pro 5 for consumer testing, one would assume the product is nearly ready for its consumer debut.
There are currently two schools of thought when it comes to the Surface Pro 5 release announcement. While the tablet was originally anticipated for showcase at a Microsoft hardware event this month, the fact that the Pro 5 is more of an incremental upgrade has put a slight damper on those possibilities. Alternatively, it might debut during the Microsoft's Build 2016 proceedings in May. We'd imagine a release date will be revealed alongside the device.
As stated above, the Surface Pro 5 is believed to be a slight revision of the existing Surface Pro 4. While it's expected to feature the performance boost of a Kaby Lake CPU, highly demanded features like USB-C connectivity may not be part of the package.
The Surface Pro 5 is expected to release in the next few months.
Are you excited that the Surface Pro 5 has been certified in China? Have recent rumors curbed your hype level? Tell us in the comments section!
© Copyright IBTimes 2023. All rights reserved.