Surge-Pricing Earns Uber An 'F' From Better Business Bureau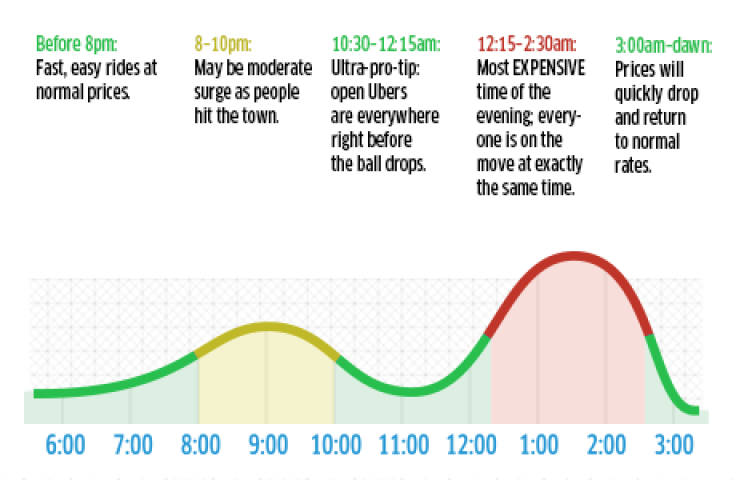 Uber has been the toast of Silicon Valley over the past few years, earning a $17 billion valuation, handing out ice cream and tempting customers with cheaper fares than a New York City taxi. Now for a reality check: The Better Business Bureau gave Uber a big fat "F" Thursday, the lowest possible score given by the consumer watchdog organization.
Uber's bottom-basement score is based on nearly 100 customer complaints submitted to the BBB over the past three years, the majority of which took issue with the car-sharing company's "surge" pricing plan -- raising fares by as much as 10 times the normal price depending on how many drivers are available in a certain area. It's a classic case of supply and demand, with Uber ratcheting up fares when there are fewer drivers on duty.
Basic law of economics or not, customers are unimpressed. In their complaints they said they felt they were lied to and hadn't been told that surge pricing would be in effect until they pulled their wallet out. (Uber also infuriated New Yorkers after Hurricane Sandy, when the company reportedly drove up prices because of a lack of other options at the time.)
"I was charged double from what was quoted to me on their website," one customer wrote on BBB's San Francisco review page. "Tried to contact them three times and got no response. Be forewarned that the pricing that is quoted on their website can be completely wrong."
And the competition's no better. Lyft, Uber's primary rival, was also given an "F" by the Better Business Bureau (though the rating was based on a mere five complaints over the past three years) with 2-3 star ratings on Yelp in major cities. An Uber spokeswoman, in a statement to the New York Times, said Uber's own sample size rendered the BBB rating irrelevant.
"Uber's direct channel for two-way feedback is regularly reviewed and acted on to esure a high-quality experience," she said. "The fact is that consumers in 220 cities around the world have made their opinion known by taking millions of rides with Uber."
© Copyright IBTimes 2022. All rights reserved.
FOLLOW MORE IBT NEWS ON THE BELOW CHANNELS