Sustainable Copper Firm Jetti Receives BMW Investment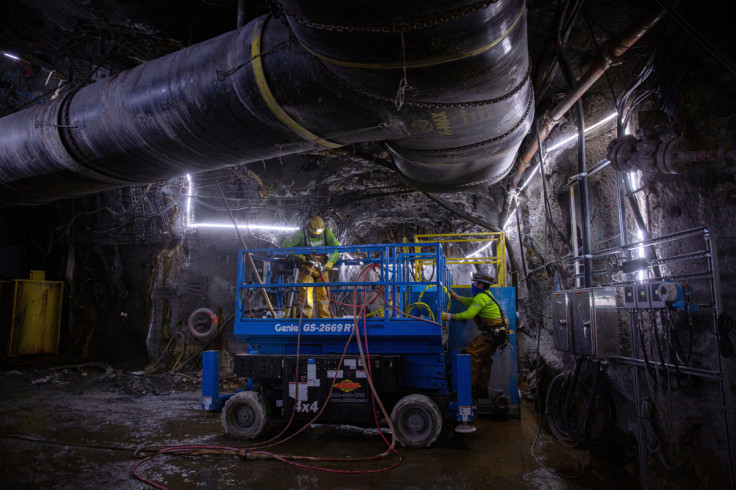 German automaker BMW has taken a stake in a U.S. copper mining company to sure up its raw material supply for electric vehicles.
BMW didn't disclose its stake in Jetti Resources, a Colorado-based startup that uses technology that requires less power and reduces carbon emissions.
As automakers are ramping up EV production, they are also scrambling to ensure consistent supplies of raw materials ahead of possible shortages.
Jetti has been researching low-carbon-footprint technologies that focus on extracting higher-grade metals from lower-grade resources that have been ignored in the past. BMW's interest in this comes as automakers forge deals with various companies and suppliers as analysts foresee a possible shortage due in part to a surge in electric vehicle production. S&P Global predicted that demand for copper used in the power sector will double to 50 million tons by 2035 since electric vehicles use 2.5 times more copper than internal combustion cars.
"This new process has the potential to improve the environmental footprint and integrity of our supply chain, even with growing demand for resources like copper," BMW's Wolfgang Obermaiersaid of Jetti's technology.
Jetti had developed a leaching technology that allowed the company to extract copper that had been deemed unreachable. This allows the company to extract copper from low-grade sulfides that other technologies can't reach. Along with creating a new supply, the leaching process requires less power than traditional smelting. Since less power is used in the process, CO2 emissions are reduced by nearly 40%, according to Jetti.
While there have been no numbers released for the BMW investment, the company has already raised an additional $100 million in its latest fundraising campaign. Jetti reached a total of $2.5 billion in backing.
Jetti's technology has already been implemented in a few pilot projects, including one commercial project for Capstone Mining Corp. at an Arizona mine. The mining company said that copper production at its Arizona mine had doubled.
Additional benefits to Jetti's technology include extending the lifespan of mines and extracting valuable resources from what's considered waste material.
© Copyright IBTimes 2023. All rights reserved.
FOLLOW MORE IBT NEWS ON THE BELOW CHANNELS