Swatch Bellamy Rivals Apple Watch With Contactless Payments That Use No Battery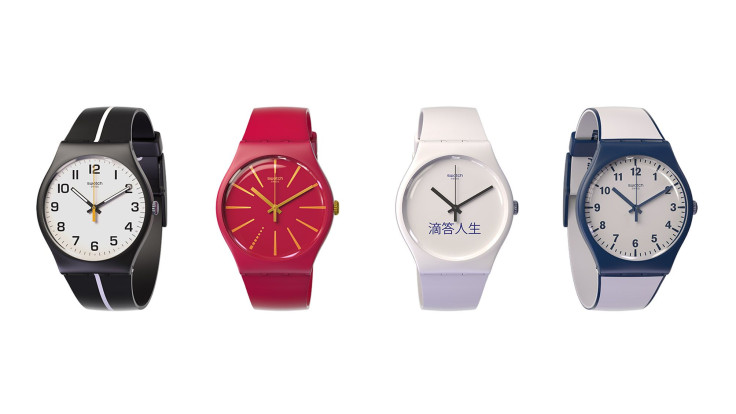 Swatch has revealed plans to launch a watch in the U.S. that copies one of the biggest features of the Apple Watch. The Swatch Bellamy, due for release in early 2016, will let customers make smartphone payments with their wrists thanks to a built-in NFC chip and a partnership with Visa.
But Swatch has a trick up its sleeve that may tempt users to ditch their Apple device for the Bellamy. The company says the Bellamy payments use no energy whatsoever -- just because the Bellamy can handle payments, doesn't mean the battery life will suffer as a result. Swatch promises the device will have "the usual battery life of a Swatch," two to three years. On the other hand, the Apple Watch is rated as having up to 18 hours battery life.
The company named the watch the Bellamy in an homage to Edward Bellamy, an American social reformer who envisioned a world where customers would pay for things entirely using debit or credit cards. It may not sound remarkable, but the novel that outlined this vision, "Looking Backward 2000-1887," was written in 1888. That was 40 years before anyone else wrote about cards like that, and is an idea that even today is yet to be fully realized.
The Bellamy has strong potential to attract people who want a traditional watch but find the idea of NFC payments appealing. Apple Watch reviews highlighted the feature as one of the standout reasons to buy one, and consumers who aren't interested in the Apple Watch's other features may have little reason to opt for a device that needs regular recharging.
The Bellamy will be available in early 2016 in the U.S., Switzerland and Brazil, but this isn't the first time the Bellamy has been presented to the world. The watch was initially announced for a China-only release last month, and is expected to go on sale in the country in January 2016 for around $90.
© Copyright IBTimes 2023. All rights reserved.