Sweden Shifts Toward A Cashless Economy Despite Rising Risks Of Electronic Fraud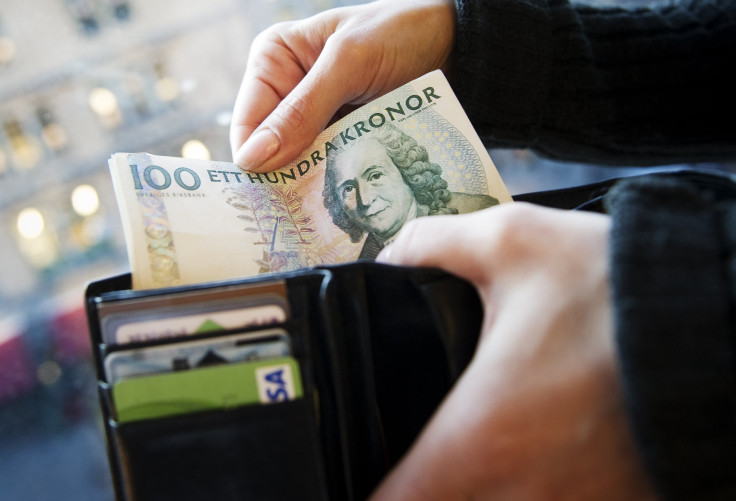 Centuries after becoming the first European country to introduce banknotes, Sweden could soon be the first to get rid of them. For the technology-savvy Scandinavian nation, a cashless society is on the horizon as many banks there no longer handle cash and most public buses won't take it, either. But the shift toward a digital economy appears inadvisable to some Swedes, and critics are warning of the rising risks that come with paying by app and plastic versus bills and coins.
"It might be trendy," Bjorn Eriksson, an ex-director of the Swedish police force and the former president of Interpol, told the New York Times Saturday. "But there are all sorts of risks when a society starts to go cashless."
A Swedish bank began issuing the first true banknotes in Europe in 1661. Today, bills and coins make up just 2 percent of Sweden's economy, compared with an average of 10 percent in the eurozone and 7.7 percent in the U.S., according to the Bank for International Settlements, an umbrella organization for the world's central banks. That 2 percent is still too much for Bjorn Ulvaeus, a former member of the Swedish pop group ABBA and a vocal advocate of a cashless world. Ulvaeus, who made a fortune on the group's "Money, Money, Money" and other chart-topping hits, has been living cash-free for years.
"There was such a feeling of insecurity," Ulvaeus told the New York Times Saturday. "It made me think: What would happen if this was a cashless society, and the robbers couldn't sell what they stole?"
For Ulvaeus, whose son has been robbed multiple times, it's a matter of security, and that's why ABBA: The Museum in Stockholm does not accept bills and coins.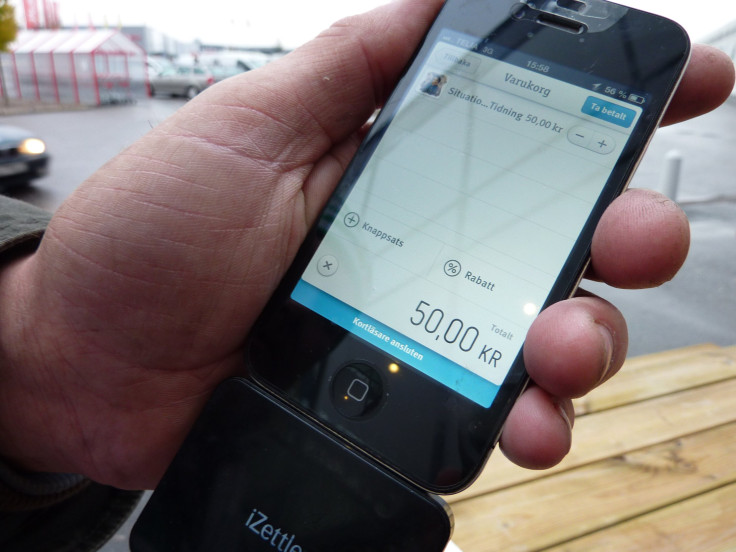 The growing prevalence of electronic transactions is already having a positive impact on Sweden. The number of bank robberies in the country dropped from 110 in 2008 to five in 2012, according to the Swedish Bankers' Association in Stockholm. Getting rid of cash-handling services is also helping banks cut costs and increase the profits of their payment-card businesses. Skandinaviska Enskilda Banken AB, one of Sweden's biggest lenders, has completely shut down 70 percent of its manual cash-handling services. The corporate bank's reported fee income from its card operations rose 8 percent to 4.37 billion kronor ($683 million) in 2012, Bloomberg News reported.
But there's a flip side. The number of electronic-fraud cases soared to 140,000 in 2014, more than double the comparable number a decade earlier, Sweden's Justice Ministry reported. And electronic transactions also leave behind a trackable trail, which raises privacy issues.
"Sweden has always been at the forefront of technology, so it's easy to embrace this," Jacob de Geer, a founder of iZettle, the maker of a mobile-powered card reader, told the New York Times. "But Big Brother can watch exactly what you're doing if you purchase things only electronically."
Meanwhile, the move toward ditching cash is frustrating those who prefer bills and coins over digital money. Curt Persson, chairman of Sweden's National Pensioners' Organization, said it's become a problem for older adults in rural areas who don't have credit cards or don't know how to use them in ATMs. "There are towns where it isn't at all possible anymore to enter a bank and use cash," Persson once told the Associated Press.
© Copyright IBTimes 2023. All rights reserved.