Syria Becoming a 'Civil War' as Explosions Hit Damascus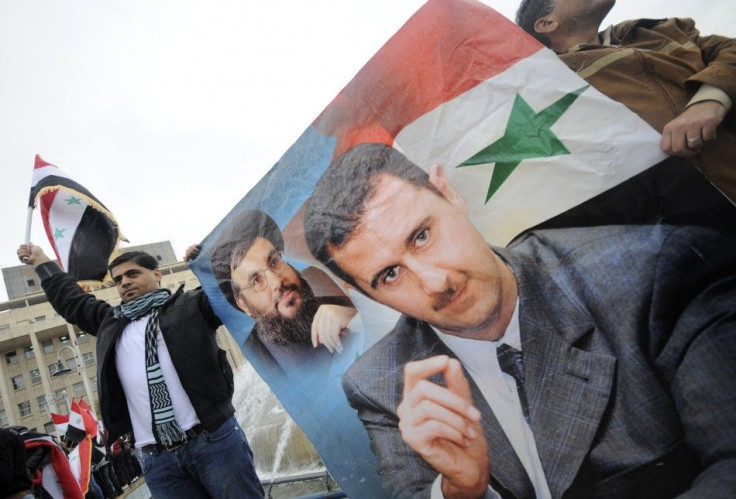 With defected army soldiers attacking more buildings in Syria, Russia is calling for talks between President Bashar al-Assad and opposition leaders to end what is looking very much like a civil war.
The statement by Russian Foreign Minister Sergei Lavrov again shows that Assad is losing support from his long-time allies. Russia and Syria have a strong relationship both politically and economically. Russian companies have invested significantly in Syrian infrastructure, natural gas and oil, and Assad agreed last year to allow Russia to build a naval base that could house nuclear-armed submarines.
Early Thursday morning, explosions and gunfire were heard in the Syrian capital of Damascus. They followed a day after attacks on military installations by the Free Syrian Army, a group of former Syrian soldiers who defected and are now rebelling against government forces.
The unrest in Syria dates back to March. On the heels of the Arab Spring protests, Syrians began demonstrating against the Ba'ath Party's hegemony. But Syria has proved to be a unique situation, and Assad has launched a brutal crackdown against any and all opposition voices. More than 3,500 people have been killed in the past eight months, according to the United Nations.
Regional and international tensions are growing along side the internal tension in Syria. The Arab League, a group made up of Assad's peers, upheld its resolution to suspend Syria's membership on Wednesday. The group has also threatened to impose economic sanctions against Syria if international observers are not allowed into the country within the next three days.
"We shall stop wasting time," Qatari Prime Minister Hamas bin Jasim al-Thani stated. "If there aren't any effective measures immediately to stop the killing and release detainees, sanctions will be imposed."
The United Nations might also officially condemn Assad for violating his peoples' human rights, and Germany, Britain and France have already called for a General Assembly resolutions.
The dissension in Syria has extended into Assad's family. The President's uncle, Rifaat Assad, who is a former vice president and military commander, said that his nephew was ill-suited to lead Syria and that a new opposition leader needs to rise up and take his place.
"We are going to bring him down," the uncle said in an interview with The Associated Press. "Even if it takes time and is difficult, I am going to work to topple the regime and give power to the people."
Rifaat Assad is living in self-imposed exile in Paris, in what the AP called an opulent... marble-floored mansion near Paris' Arc de Triomphe. He believes that he would be the best person to take his nephew's place, saying that the crisis in Syria can only be resolved by Rifaat al-Assad.
But, in the past, Rifaat has proven himself to be as brutally against opposition as Bashar. As a military commander, Rifaat has been blamed for the 1982 Hama Massacre in which up to 40,000 citizens were killed following a Sunni uprising.
"If today Rifaat al-Assad dared to risk going to Syria, he would be guillotined right away — hung on the public square by the people, because nobody likes him, and he knows it," Mohammad al-Raschdane, an exiled Syrian doctor, told the AP.
"He thinks: 'If Bashar is weakened, the army is going to break up and my old soldiers will be with me to perpetuate the dictatorship in Syria.' He hopes for that."
© Copyright IBTimes 2023. All rights reserved.