Syria Sanctions Tightened by EU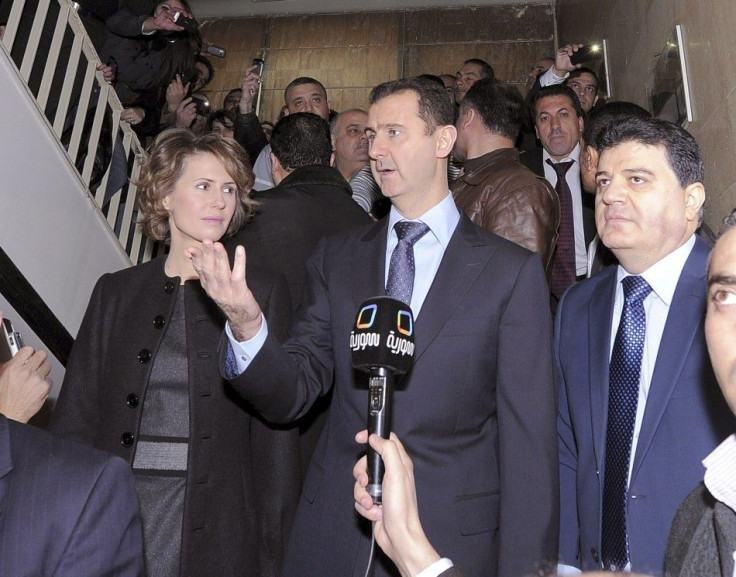 The European Union (EU) has imposed a new set of sanctions on Syria on Monday in an attempt to get President Bashar al-Assad to call off his assault on the city of Homs and on opposition protestors.
All cargo flights heading to Syria from the EU nations have been cancelled, and the purchase of Syrian gold, precious metals and diamonds has been banned. Additionally, the EU froze the assets of government officials and imposed restrictive new measures on the country's central bank.
The assets of a total of 100 people and 38 organizations in Syria are now frozen. The names of the latest individuals to be sanctioned will be made public on Tuesday.
We continue to do what we can to support the Arab League plan and a peaceful transition in Syria rather than the appalling violence that we continue to see, U.K. Foreign Secretary William Hague said of the new economic measures.
So far, European sanctions, including oil and gas embargoes and a travel ban, have done little to quell the violence in Syria. But, the EU is prepared to keep imposing stricter additional measures targeting the regime…as long as the repression continues.
It will not be enough, of course, but it is a new step, French Foreign Minister Alain Juppe said of the latest sanctions, according to The Associated Press.
Reform
Meanwhile, Syrians went to the voting booth on Sunday for what is widely believed to be an inconsequential referendum. Part of Assad's reform plan, the referendum will amend Syria's constitution to allow for multi-party presidential elections in the future and eventually establish a limit of two seven-year terms on future presidents. However, the start of term limit guarantees that Assad has the potential to continue his presidency until 2028
The referendum was denounced at the Friends of Syria conference in Tunisia, and has been widely ridiculed by the Syrian opposition.
"The referendum in Syria is nothing more than a farce," German Foreign Minister Guido Westerwelle said in a statement on Sunday. "Phony votes cannot contribute to a solution to the crisis."
There was reportedly high voter turnout in the areas of Syria where Assad is still popular, but low in many other parts of the country and boycotted by opposition groups. The vote did not interrupt the shelling of Homs.
"Participating in this referendum is like taking part and giving legitimacy for the Syrian regime in the killings, Rami Abdel Rahman, head of the U.K.-based Syrian Observatory for Human rights, told Bloomberg. The boycott is meant to send a message to the regime that the people do not want these reforms while you are killing them.
© Copyright IBTimes 2023. All rights reserved.
FOLLOW MORE IBT NEWS ON THE BELOW CHANNELS