Syrian Civil War: Artists Displaced By Conflict Find Refuge (And Beauty) In Lebanese Artists' Colony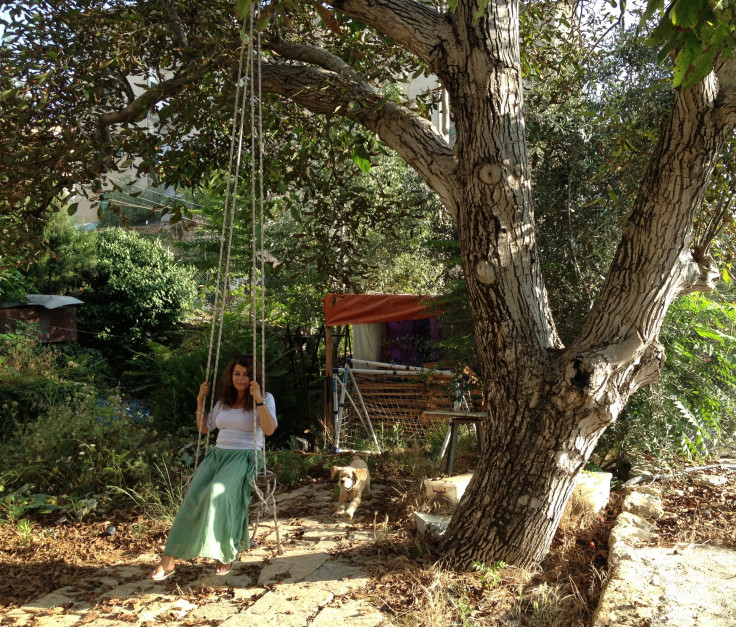 ALEY, Lebanon -- Egypt, once a popular destination for middle-class displaced Syrians, has imposed strict visa restrictions. Iraq never opened up its borders to Syrian refugees, and Jordan has its hands full with the hundreds of thousands of Syrians already there.
Syrians fleeing for their lives can only hope to find refuge elsewhere in Syria, or in neighboring Lebanon, where unemployment looms as high as resentment toward Syrians.
But for a lucky few, displacement can land them in a beautiful artists' colony (http://www.artresidencealey.com ) in the mountainous town of Aley, Lebanon, just a 30-minute drive from the sea. There, natural light floods the arches and stone of a refurbished 19th-century horse stable. The atelier overlooks a peaceful garden with an ancient pine tree and a swing that hangs from one of its branches. The air is brisk and clean, the airwaves quiet.
"With this war, Syria's artists don't have an emotional or physical place to work, so I offer them this," said Raghad Mardini, a Syrian single mother of four and an accomplished civil engineer with a predilection for art. She renovated the stable in 2011 for this purpose, and runs the residency program for displaced and fleeing Syrian artists. So far she has hosted 24 artists, two at a time each month.
"In return, I ask them to leave behind one piece of their art," she said, pointing to sculptures and paintings that now adorn the colony.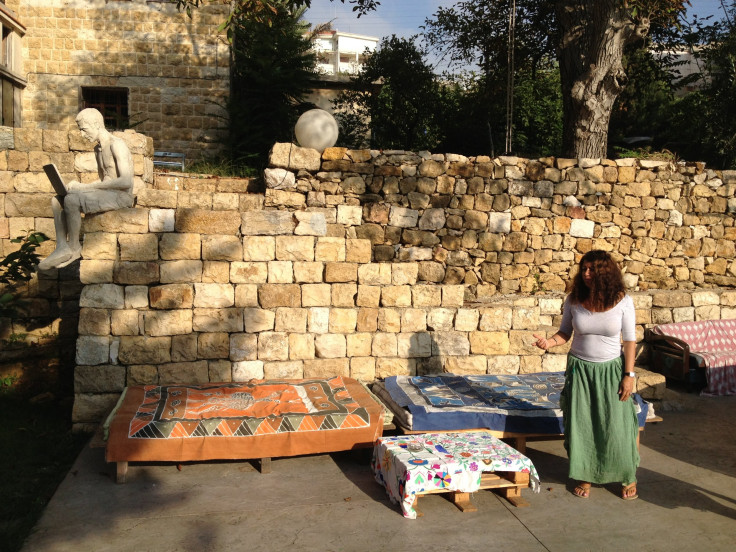 This summer, Mardini hosted Hasko and Sabe, a husband-wife team along with their three small children. The couple, both Kurdish (a sizable ethnic minority in Syria), made a big decision only days earlier, joining millions of their countrymen in deciding to leave home. Possible destinations include Turkey or the Kurdish province in northern Iraq. The decision is final.
"We've just given up on trying to acclimate to the situation in Damascus," Sabe said. "It's become too difficult. My daughter came home crying one day, worried that shootings will take place at school!"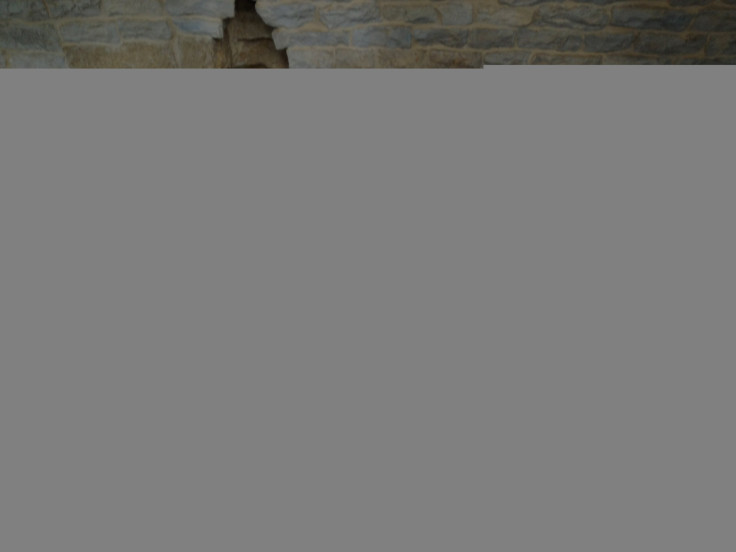 Though Damascus has largely been spared frontline gun battles, Sabe echoes the sentiment of many Damascenes who have watched their beloved city, known for millennia for its aroma of jasmine, turn into a hostile garrison town. It's the little things that add up, Sabe explains, like the government checkpoint that forbids cars from going in or out of her neighborhood after 6 p.m.
"So one time we were a bit late, and we ended up having to park so far away. To get home we had to walk back uphill in freezing cold for half an hour with two small babies and diapers and groceries. It was so terrible," she recalled.
Menacing checkpoints and sometimes unsafe roads have also forbidden many of Sabe's students from attending her classes at the Art Teacher's College, where she teaches.
In a city that hardly knew random violence, people in Damascus now worry about sporadic car bombs and general lawlessness.
The Haskos had to sell their car, a brand-new Hyundai, for fear of carjacking.
"We were in very good shape in Damascus. We had a really nice life. We own a home and a studio and Hasko has other properties there and he made a good living as an artist. With my teacher's salary, we lived well," she said. "But lately, Hasko's work has come to a standstill, and my salary alone wasn't enough because prices have become so high."
Then came the house raid by government forces, something many Syrians households must endure.
For Hasko, this was a moment of artistic revelation in the most unexpected way.
The Syrian soldier had awakened them from sleep one early morning, and demanded to search their home. He went room-to-room, then climbed on top of the refrigerator to peek inside a storage alcove. Hasko held his toddler daughter to sooth her. He asked the soldier to "please be careful so as not to break the fridge."
"But he turned around and shouted insults at me, then he barked: 'And stand where I can see you,'" Hasko recalled.
"The thing is, he was armed, and I was standing there in my pajamas, holding my 6-month-old baby girl. And yet he was the one who found me threatening! The simple beauty of a father holding his toddler daughter, it frightened him."
Now ensconced at the colony, Hasko spread canvas on a wooden frame to prepare it for his brush. He was experiencing a flood of ideas, he said, and couldn't wait to start painting. Asked how he thinks Syria's uprising-turned-civil war has influenced his art, he said such an effect was beyond words.
"It's not a one-time thing and then you see a difference," he said. "It's the ongoing interaction we have with all the violence that bombards us. It's a process."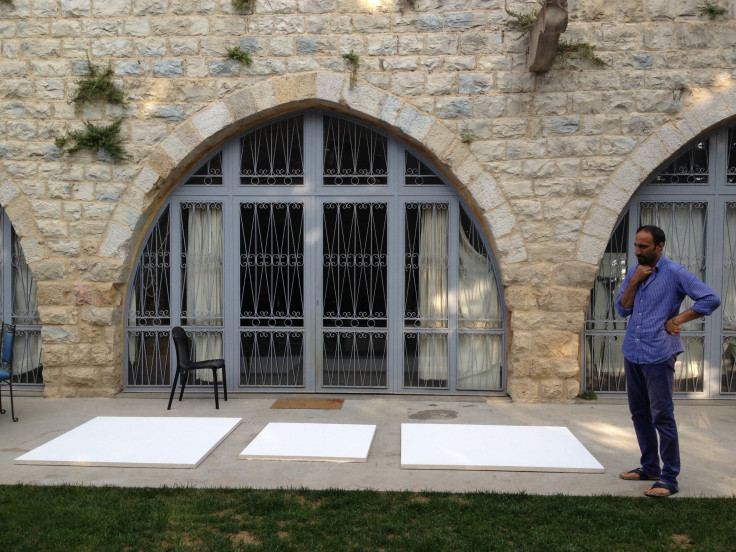 Among his recent works, one – a painting featuring a Trojan Horse -- now hangs in the Art on 56th Gallery in Beirut ( http://www.arton56th.com/home ). The response has been curious, he said. "People were like: 'What does a Trojan Horse have to do with anything about Syria? "Well, I tell them, in the Trojan Horse story, beauty was the 'ambassador' of violence," he said, referring to the Greek legend about the Trojan Wars. "But for many of us in Syria, it's the other way around. The more violence we face, the more determined we are to face it with beauty. This is the work of the artist."
© Copyright IBTimes 2022. All rights reserved.
FOLLOW MORE IBT NEWS ON THE BELOW CHANNELS