Syrian Opposition Meets With Russian Foreign Ministry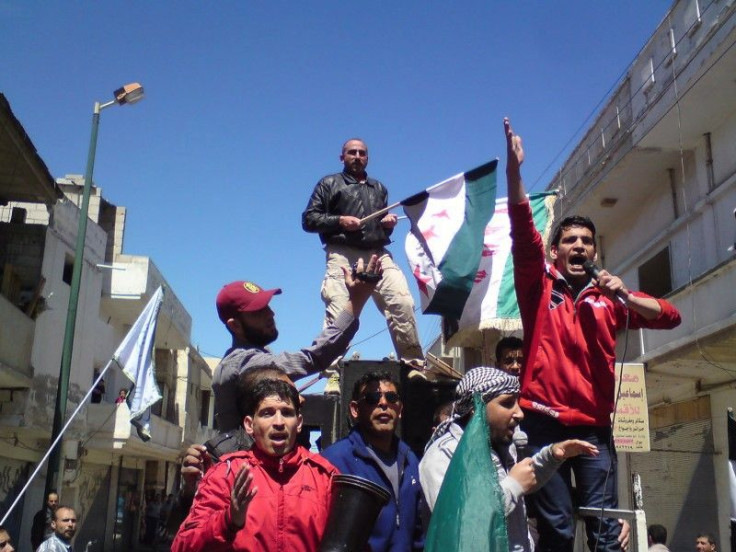 Leaders of the Syrian opposition met with Russian delegates in Moscow on Monday.
Along with China, Russia has been the main obstacle that has prevented the United Nations from passing resolutions condemning the government of Bashar al-Assad, and Moscow has been slow to abandon Damascus, even as months of violence in Syria wear on.
Nonetheless, the opposition said that the talks with Russian Deputy Foreign Minister Mikhail Bogdanov were impressive and positive, according to the Associated Press.
Russia, China and international community represent the strong basis to stop violence and death of civilians and solve the crisis peacefully, said Hassan Abdul-Azim, head of the opposition National Coordination Body.
I think that we have many common points of view and we can develop it tomorrow, and we can go on for real respect [for Kofi Annan's] road map, Haytham Manna, spokesperson of the Arab Commission for Human Rights, also told the AP.
In recent weeks, Russia has been sending what Reuters called conflicting signals about Syria. Russia says it is a supporter of the recent ceasefire, but it had been "haggling over every phrase" of a United Nations Security Council resolution, that if passed, would send an advance team of 30 armed observers to Syria as part of the peace deal drafted by U.N.-Arab League special envoy Annan.
An unnamed diplomat told Al Arabiya that Russia's mission to the U.N. did not want to outright condemn Assad for human rights abuses.
"We need to have discussions. Certainly, the kind of draft we received, it requires a lot of work," Russia's U.N. envoy Vitaly Churkin said on Friday.
"It was not in line with our original understanding of doing something quickly today in order to put some people on the ground."
Additionally, Moscow says it will keep a warship -- the destroyer Smetlivy -- off the shores of Syria for the foreseeable future. Although diplomats say its presence has nothing to do with the disturbances in Syria. the boat could likely relay with the Tartus naval base, a Soviet-era naval supply base on the Syrian coast.
Opposition activists reported four people killed by shelling in Homs and four killed in the city of Idlib on Monday in a gunbattle between troops and army defectors, Reuters reported. They said two people were killed in the central city of Hama when their car came under fire. Damascus said terrorist groups carried out that overnight attack.
The army shelled targets in Homs for the third day in a row, activists said, despite a promise to U.N. peace envoy Kofi Annan to withdraw from cities and silence heavy weapons.
Amateur video posted on the Internet at the weekend showed an army mortar crew encamped in countryside with mortars of various calibers, calmly firing rounds at some unseen target.
Security forces in armored vehicles stormed the village of Khattab in Hama province and carried out raids on Monday, the activist Syrian Observatory for Human Rights reported, and dozens of people were detained.
Activists said the army on Monday once again shelled the Bayada and Khalidiya districts in Homs with heavy mortars. A video posted by them on YouTube showed explosions followed by clouds of smoke and dust.
© Copyright IBTimes 2023. All rights reserved.