T-Mobile Apple iPhones Encounter 'Blue Screen Of Death' And There Is A Fix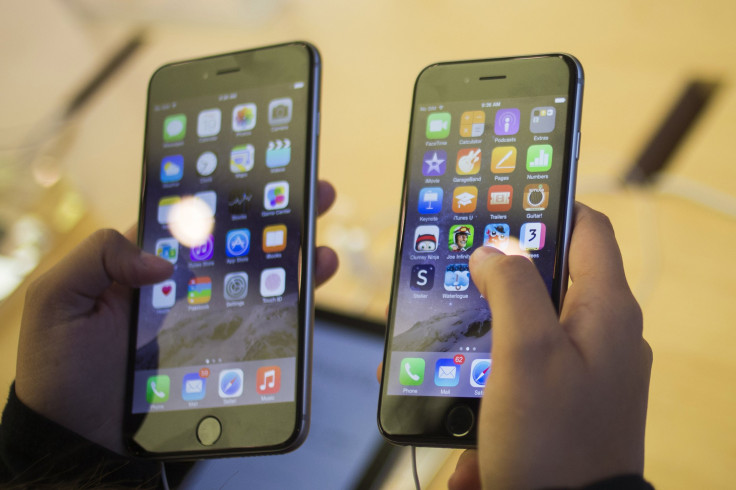 An increasing number of T-Mobile's Apple iPhone owners -- iPhone 6 Plus and iPhone 6 users among them -- are reportedly encountering the infamous "blue screens of death" on their handsets. And the smartphones are apparently getting restarted once those blue screens make their appearances.
'Blue Screen Of Death' Problem For iPhones
On the face of it, the "blue screens of death" and frequent rebooting issues on the Apple iPhones began quite recently. According to MacRumors, users have complained about the issues not only in communications with the technology-focused site but also in post on social-networking sites such as Facebook, Reddit and Twitter. Users affected by the issues are reportedly first seeing a blink-of-an-eye blue screen and then a handset restart. The restarts are reportedly happening at intervals between 10 and 30 minutes. Most of the Apple iPhone users who have encountered the issues are reportedly T-Mobile customers.
Devices known to be afflicted by the issues include the Apple iPhone 6 Plus, iPhone 6 and iPhone 5S. According to MacRumors, devices running iOS 8.1 and iOS 8.3 are affected by the issues.
Sample this complaint pointed out by MacRumors: "Hey guys. So this morning my iPhone 6 (4 months old) started just randomly restarting itself every 20-30 minutes or so. I wasn't even using it most of the time, it was in my pocket at work (could tell because of lock screen that indicated I needed to enter my pin after a restart as opposed to finger ID). ... At one point I was texting my SO about it, the screen turned blue for maybe 2 seconds and it restarted."
At this point, it is unknown whether T-Mobile rolled out any carrier-specific updates to the Apple iPhones that may be causing the issues. However, MacRumors reported a Reddit user checked with T-Mobile support staff, and this user indicated T-Mobile is aware of the issues and that a memory problem could be the reason behind the frequent restarts of the Apple iPhones and other devices.
'Blue Screen Of Death' Solution For iPhones
Many Apple iPhone users have temporarily halted the issues dead in their tracks by opting for a "hard reset." Moreover, T-Mobile is also reportedly recommending the same solution to complainants. In a case where a "hard reset" does not fix the restart problem, T-Mobile is apparently requesting iPhone users to "clear out the old text messages," followed by a "factory restore" with the help of iTunes.
© Copyright IBTimes 2023. All rights reserved.