T-Mobile At CES 2017 Recap: CEO John Legere Predicts Major Moves From Verizon And Comcast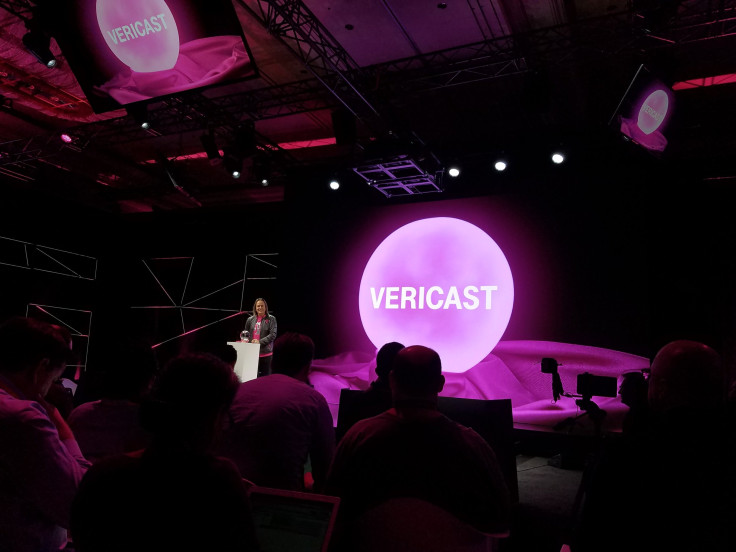 T-Mobile CEO John Legere came to CES 2017 with several jabs at competitor carriers in addition to announcements about the Magenta Network. While T-Mobile is now offering its T-Mobile One service plan with taxes and fees included, Legere also laid out several of his predictions for 2017.
First, the CEO suggested Comcast and Charter will enter the wireless space as mobile virtual network operators (MVNO) using spectrum from Verizon. According to Legere, these networks will aim to be the fifth and sixth major mobile networks in the country, but likely won't offer customers unlimited data.
"Do you really think that [Verizon], the company who won't give unlimited is giving the cable companies economics that would allow [cable MVNOs] to give unlimited? No of course not," Legere said at T-Mobile's CES 2017 press conference last week.
Stating that T-Mobile will not offer any part of its network to be used by MNVO networks, Legere also predicted that Comcast and Charter will fail at building its networks and pull back from mobile efforts by CES 2018.
Legere also suggested that another big company such as Facebook, Apple, Google or Amazon will attempt to enter the mass market mobile space. He noted that Google already has its Project Fi network, which could be a point for expansion. "What do you think the implications are on the fact that all content is going to the mobile internet," Legere said.
Legere also hinted that three of the four wireless networks may get new CEOs in 2017, noting that he is one of the carrier heads, and that Verizon and Comcast may discuss merging in 2017.
"[It] will be the ultimate evil corporation of all time," Legere said. "If you combine the two most hated companies in America, you get the number one most hated company in America."
Here are some of Legere's other predictions.
The majority of TV viewing will happen via mobile devices
The Dish network will end its business as a standalone entity
T-Mobile will be the first network to publicly provide gigabit speeds on 4G LTE
Legere's Slow Cooker Sundays online show will have more viewers per week than MTV, Bravo, Discovery channel, TBS, Comedy Central and the Food Network
© Copyright IBTimes 2023. All rights reserved.
FOLLOW MORE IBT NEWS ON THE BELOW CHANNELS