T-Mobile, Sprint Merger Trials Start Tomorrow: What To Expect?
The trial on the lawsuit against the Sprint T-Mobile merger by various states will start on Monday.
Both T-Mobile and Sprint are preparing to argue why their $26.5 billion merger deal needs approval despite the opposing stand of state attorneys general.
The trial in Manhattan before U.S. Judge Victor Marrero will decide whether the merger deal is breaking the anti-competitive laws, CNBC reported.
The lawsuit was filed by a group of states led by New York and California contending the deal as constraining competition and will place a higher price burden on consumers.
States might argue that the wireless industry is already well consolidated. Further reduction in the number of main competitors will harm consumers. The top players in the wireless market are Verizon, AT&T, T-Mobile, and Sprint.
Regulators including the Department of Justice and the Federal Communications Commission have granted the nod to merge. But states will argue that the regulatory bodies were mistaken in taking that decision.
The DOJ and FCC approved the merger after ushering in Dish Network, the satellite TV provider as a potential national wireless player. The side deal with Dish will entail the former buying Sprint's Boost mobile, towers, and wireless spectrum to roll out a nationwide 5G network that will cover 70 percent of the U.S. population by 2023.
The Dish Network was finalized amidst speculation that Amazon will enter the market as a fourth player.
States want communication with regulators revealed
Meanwhile, Bloomberg reported that an attorney of states told a judge that sensitive emails between senior executives of Sprint and T-Mobile and federal regulators should be made public during the trial.
Glenn Pomerantz, a lawyer for the states placed this demand before the U.S. Magistrate Judge Robert Lehrburger in Manhattan on Thursday.
During the trial, T-Mobile and Sprint are expected to argue that the market scene has changed a lot in the past 8 years and will debunk the argument of weakening competition.
Over the years, things changed to a beneficial climate for consumers, the companies will argue. It may be recalled that the effort of AT&T to acquire T-Mobile in 2011 was blocked by DOJ citing competition concerns.
They may cite new competition from cable companies, such as Comcast and Charter as wireless service providers as proof of higher competition.
The Xfinity mobile of Comcast has won more than 1 million customers as the cable company bundles both wireless and broadband service under a single bill.
But state attorneys general may rebut that theory saying cable companies are not treated genuine players and are not all competitors.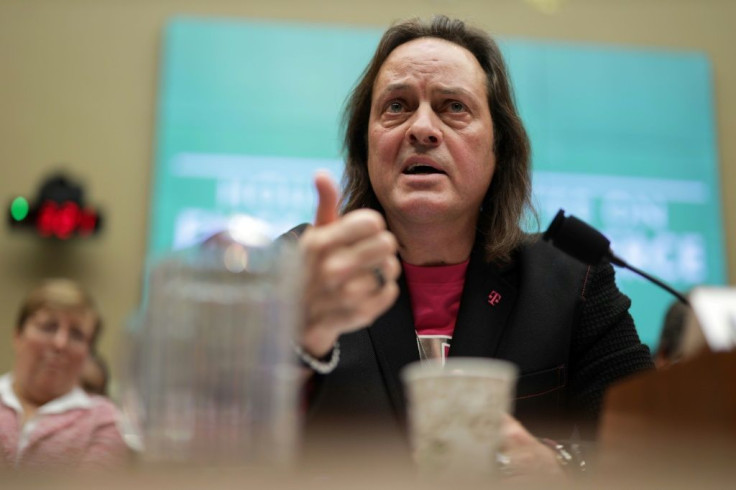 The mentioned companies are offering wireless service under an agreement with Verizon allowing the use of Verizon wireless while keeping individual branding as in Comcast's Xfinity Mobile. They also have a revenue-sharing deal with Verizon.
The second argument of T-Mobile, Sprint duo will be that wireless companies are switching to 5G from 4G LTE and that will lead to significantly higher speeds for consumers.
T-Mobile and Sprint say the merger will help them to offer a 100 megabit per second (Mbps) network that will help substitute home broadband connections.
This could ultimately translate into huge savings for U.S. consumers who can cancel their home broadband service for a wireless replacement.
"While we see the odds as close, our view is that the states are more likely than not to win as public interest or industrial policy are irrelevant to competition analysis," said New Street Research analyst Blair Levin in a note to clients.
© Copyright IBTimes 2023. All rights reserved.