Taiwan Takes Tips From Ukraine, Focuses On Portable Javelin and Stinger Missiles
KEY POINTS
Taiwan President Tsai Ing-wen batted for "asymmetric warfare"
The island decided to impart military training with a portable missile
Taiwan ordered a batch of Javelin and Stingers missiles from the U.S.
Ukraine's resistance of the mighty Russian army has struck a chord in the South China Sea. Forever facing Chinese threats of annexation, Taiwan's military strategists are closely watching the situation, including at Russia's use of precision missiles and Ukraine's tactical resistance.
Like Ukraine, Taiwan is faced with a military many times superior to its own. This brings the spotlight on "asymmetric warfare," an idea championed by Taiwanese President Tsai Ing-wen, which focuses on high-tech, mobile, and vehicle-mounted missiles designed to make any Chinese attack as difficult as possible.
Already aware if its significance, Taiwan had ordered 400 Javelin anti-tank missiles from the United States, the first batch of which will arrive this year. The FGM-148 is a portable "fire-and-forget" missile with automatic infrared guidance that can hit tanks from above, where they are most vulnerable, reported Reuters.
Over the first two weeks of the war, Ukraine troops destroyed 280 Russian armored vehicles with the American-made Javelin missiles, out of 300 shots fired. That is a 93 percent kill rate, according to reports. Equally helpful to Ukrainians were the Stinger FIM-92 surface-to-air missiles designed to give ground troops a way to deal with low-flying airplanes and helicopters. Taiwan has also ordered over 250 stingers, which will be delivered by the end of March 2026.
Ukraine's resistance has made Taiwan more confident, feel experts. According to Ma Cheng-Kun, director of the Graduate Institute of China Military Affairs Studies at Taiwan's National Defence University, Ukraine had used the same concept with mobile weapons to stymie Russian forces. "Ukraine's military has been making full use of asymmetric warfare very effectively, and so far successfully holding off Russia's advance," Ma, a government adviser on China policy, told Reuters.
"That's exactly what our armed forces have been proactively developing," he said. Taiwan has been developing weapons like the lightweight and indigenously developed Kestrel shoulder-launched anti-armor rocket designed for close warfare.
As part of improving its military capacity, Taiwan has been focusing on missiles that can reach far into the mainland. Last week, the defense ministry had announced plans to double its yearly missile production capacity to close to 500. This includes upgrading the Hsiung Feng IIE missile, which military experts say is capable of hitting targets further inland.
Military analysts vouch for such weapons, in Taiwan's case the anti-ship missiles, an equivalent of the Javelin in the Ukraine fight. According to Grant Newsham, a senior fellow with the U.S.-based think tank, Center for Security Policy , a single anti-ship missile can reach out many miles – including the Chinese coast – and sink a ship. Not only are these weapons easy to deploy and operate, but are also hard to locate and destroy. This situation may end up with the Chinese Navy "running out of ships (and crews) before Taiwan runs out of anti-ship missiles."
So, it comes as no surprise that Taiwan Thursday approved a motion calling for more military training with potable missile and anti-aircraft systems. A motion put forth by Democratic Progressive Party (DPP) lawmaker Wang Ting-yu called on the military to train reservists in the use of handheld anti-air weapons.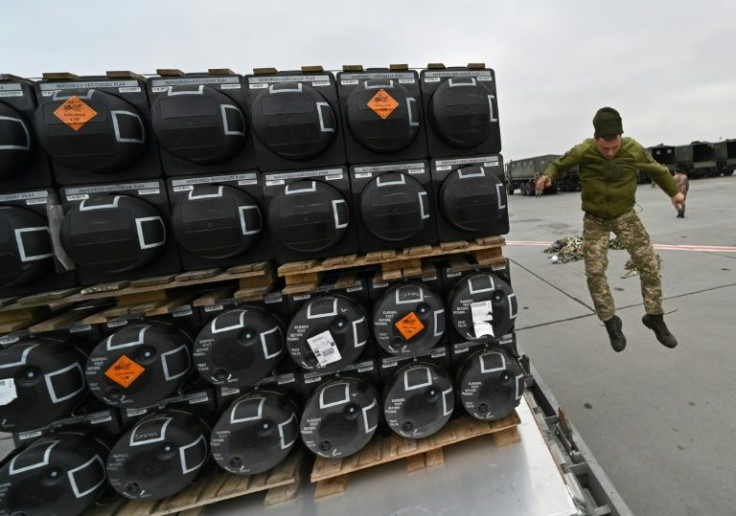 © Copyright IBTimes 2023. All rights reserved.