Taiwan's Foxconn To Invest $5B In New Indian Facility, Expected To Create 50,000 Jobs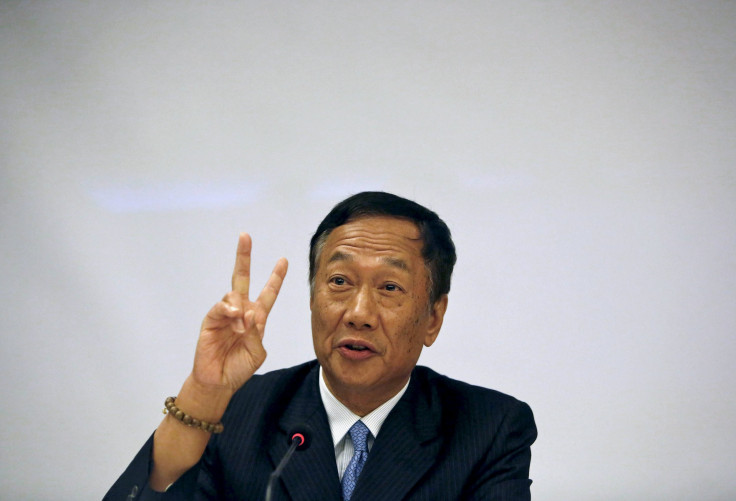 Taiwan's Foxconn Technology Co. Ltd., a contract electronics manufacturer that makes Apple's iPhones, signed an agreement with the western Indian state of Maharashtra to invest $5 billion in a new manufacturing plant over the next five years. Foxconn founder Terry Gou and Maharashtra Chief Minister Devendra Fadnavis jointly announced the deal after signing of an accord in the state capital Mumbai on Saturday.
Saturday's announcement is expected to boost Indian Prime Minister Narendra Modi's "Make in India" initiative, which aims to make the county one of the world's leading manufacturing hubs. Gou said that Foxconn, known officially as Hon Hai Precision Industry Co. Ltd., was seeking local partners for the facility, but did not comment on whether the company would use the plant to produce mobile phones, Reuters reported.
The move came only three days after Gou said in the Indian capital of New Delhi that Foxconn was looking to ramp up its manufacturing presence in the country, which is the world's fastest-growing smartphone market. Foxconn is also in talks with India's Adani Group to form a joint venture. However, the purpose of the partnership has not been disclosed yet.
"India is a big, big country. Too many places, too many states, too many cities. The choice is difficult," Gou said earlier this week. "We want to bring the whole supply chain here."
Gou also reportedly said in May that the company wanted to develop up to 12 facilities in India, including factories and data centers, by 2020.
Announcing the latest deal, Fadnavis said that the new Foxconn plant will help generate nearly 50,000 jobs in the state. Foxconn currently employs nearly 1.3 million people during peak production times.
© Copyright IBTimes 2023. All rights reserved.