Tale of Two Music Deals: How Google's Songza Measures Up To Apple's Beats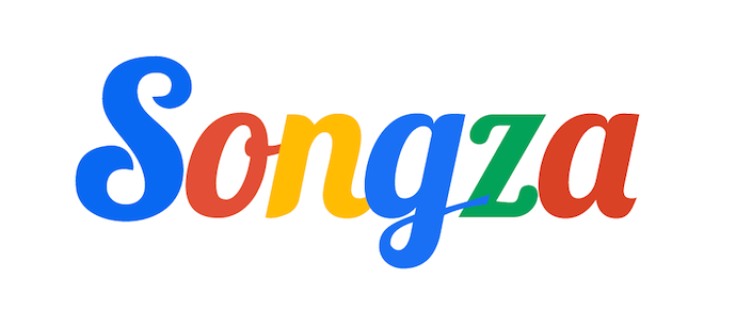 Google Inc.'s (NASDAQ:GOOGL) acquisition of Songza became official on Wednesday. The streaming music service is known for "curated," or pre-programmed playlists, and will be incorporated into the search giant's Play Music All Access.
Google's Songza purchase comes less than two months after Apple Inc. (NASDAQ:AAPL) acquired Beats Electronics. So how does Google's latest move compares with Apple's?
Apple has agreed to pay $3 billion for Beats, the largest acquisition in company history. By comparison, Google's purchase of Songza for a reported $39 million is chump change, especially considering it agreed to spend more than $555 million for Dropcam in June.
Most of Beats' sales come from its phenomenally popular headphone line, but Apple was also interested in its newly launched music service. At $10 per month, Beats Music lets users select a song or an album or create their own playlists like with Spotify, but it also offers a series of playlists created by algorithm. By choosing from pre-selected choices, users can use "The Sentence" to create playlists like "I'm at the beach and feel like chilling out with a stiff drink to hip-hop."
Different Models
Songza has no hardware division. Instead, the streaming service focuses mostly on "curated" playlists -- music lists of varying genre hand-selected by the company's staff of music critics, DJs and musicians. Both Beats Music and All Access offered a limited number their own curated playlists, but focused more on "radio" modes that use a computer algorithm to select songs based on a user's music tastes.
Apple paid just under $500 million for Beats Music, with $2.5 billion going toward the company's electronics division. Beats Music's value to Apple is therefore worth $461 million more than Songza is to Google, thanks to Beats' extensive licensing deals, which it signed with every major record label, as well as 120,000 independents, not to mention an estimated 250,000 paying users.
Songza's music license allows it to stream music free to users, but restricts the number of songs it can play from a single artist or band in a three-hour period, much like a radio station.
Silicon Valley has long sought success with a music algorithm, the technology that followed the MP3 download as the listening method of choice in the digital era. Pandora Media Inc.'s (NYSE:P) service, powered by its "music genome project," is used by over 250 million.
Songza is one of the earliest services to eschew an algorithm for a human-centric model, combining the DJ-centric radio model with a customizable listening session. Songza launched its music concierge service in 2012, which offers curated playlists based on a number of activities: "working out," "studying" or "hanging out with friends." As curated playlists grow in popularity, Google has attempted to be a major player in music's next "big thing."
Big Acquihires
Both deals are also about the executives involved. While Apple is attempting to increase its "cool" factor by bringing in Dr. Dre and famed industry trend-spotter Jimmy Iovine, Google will bring on Songza's 29-year-old chief executive, Elias Roman.
Roman was with Songza when it was developed at Brown University by programmers paid with "pizza and beer" as a completely different enterprise.
"We sold that business because we realized we had done everything wrong," Roman told the International Business Times, "down to the core of what we thought were selling."
Roman and the rest of the team sold Amie Street to Amazon.com, Inc. (NASDAQ:AMZN), a music download store that let customers decide how much they wanted to pay, and pivoted to develop Songza. Through hours of customer research, the team realized that music consumers were not looking for a place to get their music, so much as recommendations on what to listen to.
"People had no time in their day for music discovery, making a playlist, choosing songs or exploring a genre. But music was incredibly important to them," Roman said. "It wasn't a product, it wasn't an end; it was a means to an end. So we set out to create a service to build that."
Songza has been incorporating weather data for the past few weeks, as it attempts to improve its mix of computer algorithms and human curation based on environmental factors. The next logical step being the incorporation of Google Now data – knowing when a user is leaving work or school for the day, as well as the weather – and generating a playlist based on the data.
Songza has worked to improve an advertising model that shows image-based ads on the desktop – a model that works poorly for mobile ads. The company experimented with playing a short ad before the music started, which led to some complaints, as well as a series of sponsored playlists. Mercedes Benz sponsored a playlist made for "getting dressed for a fashionable night out," for instance. Roman's team's methods of developing alternative advertising methods likely piqued Google's interests as well, as the company's advertising sales are its main source of income.
FOR FREE to continue reading
✔️ Unlock the full content of International Business Times UK for free
offer available for a limited time only
✔️ Easily manage your Newsletters subscriptions and save your favourite articles
✔️ No payment method required
Already have an account? Log in
© Copyright IBTimes 2023. All rights reserved.