Target 3Q profit rises 23 pct, in line with Street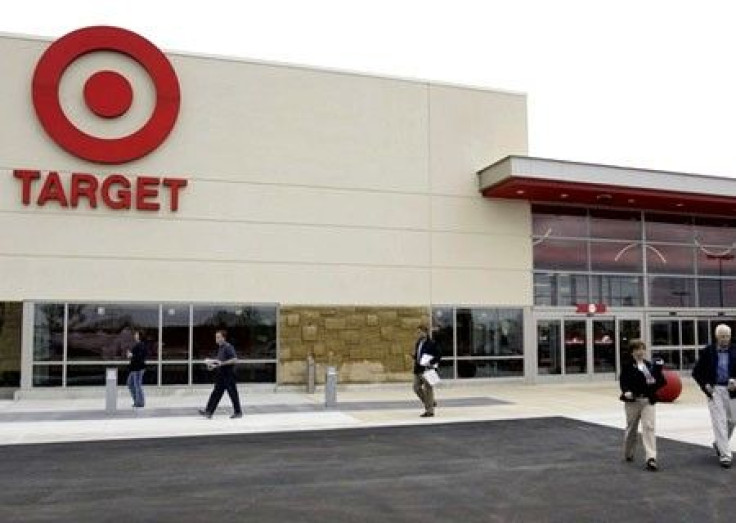 Target Corp (TGT), the No.2 discount chain in U.S. behind Walmart (WMT), reported 23 percent rise in its quarterly profit as the retailer's attractive discount schemes have drawn more shoppers to its stores.
For the third quarter, Minnesota-based Target earned $535 million or 74 cents per share, compared with $436 million or 58 cents per share, in the same quarter last year.
Excluding a tax benefit if 6 cents per share, the company's earnings came in line with Street expectations of 68 cents, according to analysts polled by Thomson Reuters.
Quarterly revenue rose 2.2 percent to $15.61 billion, which also matched with analysts' consensus. Sales at stores open at least a year grew 1.6 percent.
Target has launched attractive discount schemes to attract holiday shoppers. For instance, retailer is offering 5 percent discount for customers who pay with its credit and debit cards.
Also, target is remodeling its stores by improving displays for electronic products, cosmetics,while expanding footage at its general merchandise stores.
However, the company's gross margin rate declined to 30.6 percent from 30.8 percent on soaring commodity costs, mainly cotton. The impact of sales mix on gross margin rate was essentially neutral, as sales increased at similar pace in both higher-margin and lower-margin categories, the company said in a statement.
Credit card revenues fell 22 percent to $379 million as average receivables decreased 16.3 percent to $6.9 billion in 2010 from $8.2 billion in 2009.
Despite lower margins, the company issued a robust comparable store sales outlook for the fourth quarter.
"Based on our merchandising and marketing plans, combined with the expected impact of REDcard rewards and our newly completed remodel program, we expect Target's fourth quarter comparable-store performance will be the best of any quarter in the last three years," Chief Executive Gregg Steinhafel said in a statement.
Shares of Target closed Tuesday's regular trading session at $53.79 on the NYSE. In the pre-market hours Wednesday, the stock is up 71 cents, or 1.32 percent, to trade at $54.50.
Yesterday, retail giant Walmart reported 9 percent growth in its quarterly profit on strong sales at its international operations and raised its fiscal 2011 earnings outlook. However, the company's U.S. operations showed only lukewarm growth amid cautious consumer spending. For the full story, please (click here).
As the holiday season nears, from which Walmart and Target get their major chunk of annual sales, retailers are going all out to woo customers by aggressive promotions on toys and electronic gadgets.
On the other hand, the slow pace of growth in employment rate and Americans drive to cut down their debts could be roadblocks for the retailers.
Meanwhile, National Retail Federation said October retail sales, excluding automobiles, gas stations, and restaurants, rose 0.3 percent seasonally adjusted over September and 2.6 percent unadjusted over last year.
The fourth consecutive monthly increase in sales is making retailers optimistic as consumer spending finally shows momentum. NRF expects November-December holiday sales to grow by 2.3 percent, the most since 2006.
"This continued momentum is good news for the industry, especially with Black Friday and Cyber Monday quickly approaching," said NRF President and CEO Matthew Shay. "While there is no question that consumer demand has improved, there are still questions about consumer confidence tied to high unemployment. We need to see improvement in key economic indicators to sustain any long-term growth."
October retail sales released recently by the U.S. Commerce Department show total retail sales (which include non-general merchandise categories such as autos, gasoline stations and restaurants) increased 1.2 percent seasonally adjusted over September and 5.4 percent unadjusted year-over-year.
"While spending throughout the industry was varied, it appears the fourth quarter has gotten off to a solid start," said NRF Chief Economist Jack Kleinhenz. "October's results are a clear indicator that the economy and consumer spending continue to show marked improvement, even though we expect consumers to proceed with caution."
© Copyright IBTimes 2023. All rights reserved.