Target Corporation (TGT) Stock Price Jumps After Selling Pharmacy Business To CVS Health Corp (CVS) For $1.9B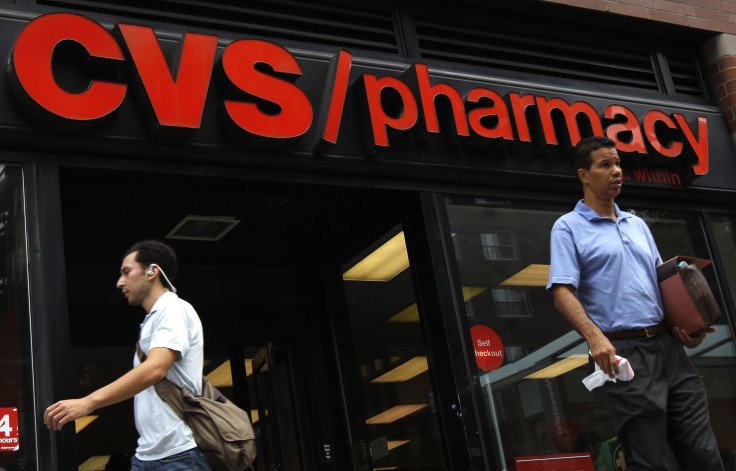 CVS Health Corp. (NYSE:CVS) will buy Target Corporation's (NYSE:TGT) pharmacy and clinic businesses for $1.9 billion, the two companies announced Monday. The deal will expand CVS Health's retail presence into new markets, such as Seattle, Denver, Portland, Oregon, and Salt Lake City, and is expected to generate "significant" increases in sales and prescriptions, CVS said.
Discount retailer Target also looks to benefit through long-term store traffic and sales growth. Target's after-tax net proceeds from the transaction are expected to be nearly $1.2 billion, which the retailer said it could use to fund share buybacks.
"When we introduced the new name for our company, CVS Health, we began a new era of growth with a broader healthcare focus and an appreciation of the rise of healthcare consumerism with consumer choice and accountability growing," Larry Merlo, CVS Health president and CEO, said in a statement Monday. "This relationship with Target will provide consumers with expanded options and access to our unique healthcare services that lead to better health outcomes and lower overall health care costs."
CVS Health will acquire Target's more than 1,660 U.S. pharmacies, which will remain in Target stores under the CVS brand, operating through a store-within-a-store format, branded as CVS/pharmacy.
Target's nearly 80 clinic locations will be rebranded as MinuteClinic, and CVS Health will open up to 20 new clinics in Target stores within three years of the close of the transaction. The new clinics will be part of CVS/minuteclinic's plan to operate 1,500 clinics by 2017.
CVS Health and Target also plan to develop five to 10 small, flexible format stores over two years following the deal close, which will be branded as TargetExpress and include a CVS/pharmacy.
If the deal closes near the end of the year, it will reduce CVS Health's adjusted earnings per share by 6 cents next year, then add 10 cents in 2017 and 12 cents in 2018 and beyond, the company said.
Following the announcement, shares of CVS Health rose 1 percent to $103.35. Target gained 1.5 percent, hitting $81.09.
The deal comes less than a month after CVS Health announced plans to buy healthcare services company Omnicare Inc. (NYSE:OCR) for more than $12 billion in a deal to expand the second-largest U.S. drugstore operator's presence in the growing senior healthcare market.
CVS Health, which has a market value of $116 billion, said the deal will help it serve the senior patient population by dispensing prescriptions in assisted living and long-term care facilities.
The Woonsocket, Rhode Island, company has more than 137,000 employees and has three business segments: pharmacy services, retail pharmacy and corporate. CVS Health operates 7,800 retail drugstores and nearly 1,000 walk-in clinics.
The deal with Omnicare, which is subject to regulatory approvals, is expected to close near the end of 2015.
Shares of CVS Health Corp. have gained 30 percent in the last 12 months, while shares of Target Corporation have soared nearly 40 percent.
CVS Health Corporation - Trailing Year | FindTheCompany
Target Corporation - Trailing Year | FindTheCompany
© Copyright IBTimes 2023. All rights reserved.
FOLLOW MORE IBT NEWS ON THE BELOW CHANNELS