Target Minimum Wage Raise 2015: All Employees To Be Paid $9 Per Hour Beginning April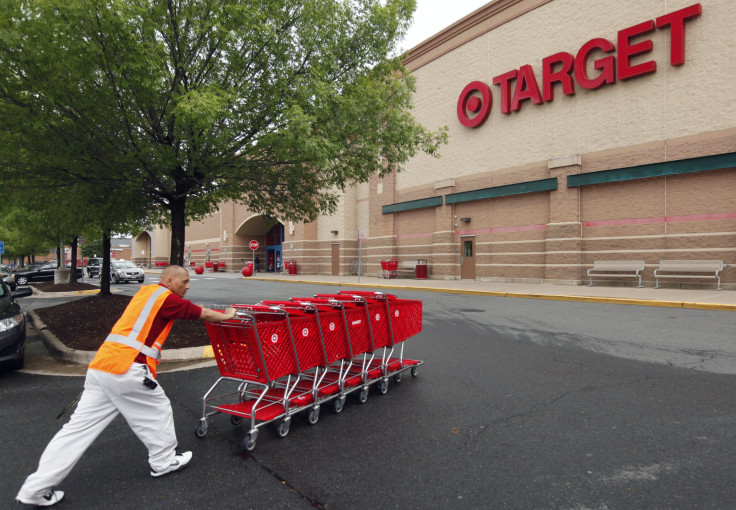 Target Corp. is planning to raise its minimum wage to $9 per hour starting in April, the big box retailer announced Wednesday. The pay raise followed similar raises earlier this year by Target's competitors, Wal-Mart and TJX, which owns T.J. Maxx, Marshalls and HomeGoods.
The retailer reportedly will not publicly announce the raise, but store managers have been spreading the news to employees this week, according to the Wall Street Journal. All employees working at Target's 1,800 stores nationwide will reportedly receive the raise. It is unclear how much its employees currently earn hourly, but the Wall Street Journal reported the figure was above the minimum wage of $7.25.
Target, TJX and Wal-Mart compete for workers and the latter two's higher pay rate made them more attractive to workers. TJX's wage raise will come into effect in June, while Wal-Mart's raise will come into effect in April. Wal-Mart will also pay employees with at least six months training a minimum of $10 per hour.
Earlier this month, Target Chief Financial Officer John Mulligan said that it was unreasonable to raise the minimum wage across the country and that wages needed to be adjusted for each particular market.
"Fixating on some single number to us, on an average number is unimportant," he said, according to Reuters. "It's about being competitive locally at a store level within a marketplace. That is important, and we're going to be competitive.
Target shares closed with a slight gain at 81.06, but fell in after-hours trading by 0.81 per share. The news was met with praise by UltraViolet, a women's activist group, but not without a call to further raise wages.
"We're thrilled about reports that Target has caved to pressure and decided to raise its minimum wage to $9/hr," the group's Co-Founder Nita Chaundhary said in a statement, adding that "with 2/3 of minimum wage earners being women, we urge Target to act immediately to meet or beat the $10/ hr minimum being offered by many of its competitors today."
Prior to Target's announcement, nearly 25,000 people signed onto a petition by the group urging Target to raise its minimum wage to $9 per hour and earlier this month ran ads outside three Target stores telling potential Target customers that a nearby Wal-Mart paid $10 per hour.
© Copyright IBTimes 2023. All rights reserved.
FOLLOW MORE IBT NEWS ON THE BELOW CHANNELS