Taylor Swift Net Worth 2016: Forbes Honors Kim Kardashian On Cover, But Here's Why Singer Was Top-Earning Celebrity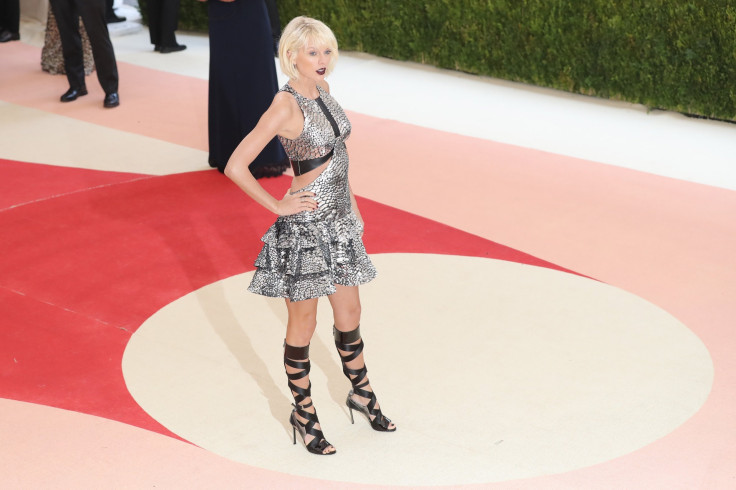 Taylor Swift made more money this year than any other celebrity, according to estimates released Monday by Forbes magazine. She raked in $170 million in the past year, which was enough to hand her the No. 1 spot on the magazine's "Celebrity 100" list.
Swift's massive haul largely came from her massive World Tour for the album 1989, which grossed $200 million in North America, breaking a Rolling Stones record, according to Forbes. She also has deals with major brands like Diet Coke and Apple. A Forbes estimate from last month pegged Swift's net worth at $250 million. Swift's previous yearly earnings record was her 2015 total of $80 million. But while she topped the 2016 list, her winning total was far below 2015's top-earner, boxer Floyd Mayweather, who reportedly pulled in $300 million after a highly anticipated bout with rival Manny Pacquiao.
While Forbes honored Swift with the top spot Monday, it also announced that reality television star Kim Kardashion would be featured on the cover of its magazine. Kardashian is pictured with the text "the new mobile moguls," largely in reference to her highly successful mobile game that reportedly generated $160 million in revenue. Since it launched in June 2014, the game called "Kim Kardashian: Hollywood," has been downloaded some 45 million times, Forbes reported. Kardashian made $51 million this past year, putting her at No. 42 on Forbes' Celebrity 100 list.
"I realized this is really going to be the next cycle of my career and this is what I want to focus on," Kardashian told the magazine.
Some of the other top names in the Celebrity 100 list have been released. Other top 10 finishers include No. 6 ranked comedian Kevin Hart ($87.5 million), No. 7 ranked radio personality Howard Stern ($85 million) and No. 9 ranked singer Adele ($80.5 million). The entire Celebrity 100 list is expected to be published Monday afternoon.
© Copyright IBTimes 2023. All rights reserved.