Taylor Swift's List Of Celebrity Ex-Boyfriends After Calvin Harris Breakup Leaves 'Blank Space' In Dating Life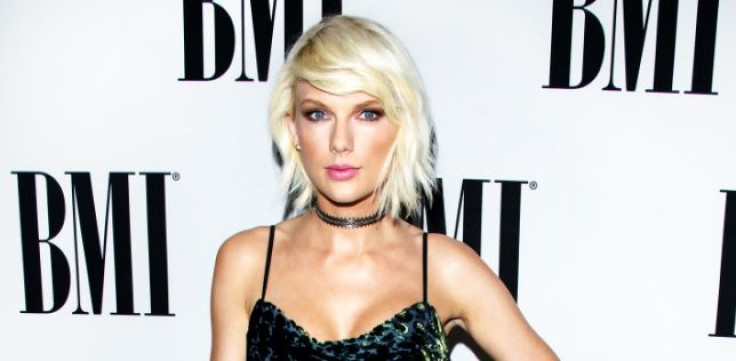 Another breakup is in the books for "Bad Blood" singer Taylor Swift. She and DJ-producer Calvin Harris called it quits after 15 months of dating, Us Weekly reported Wednesday.
"It just wasn't working anymore," a source told Us Weekly. "She's OK."
Swift, 26, has a long list of celebrity ex-boyfriends. She previously dated One Direction star Harry Styles, "Donnie Darko" actor Jake Gyllenhaal, musician Joe Jonas, "Twilight" star Taylor Lautner, songwriter John Mayer and Conor Kennedy, a grandson of Robert F. Kennedy.
Here's the timeline, courtesy of Stylecaster.com:
Calvin Harris: March 2015-June 2016. The two were first linked after they were spotted at a Kenny Chesney concert in Nashville, Tennessee. It's unclear why their relationship ended. Swift was reportedly scared when Harris was injured in a car crash last month. She told Vogue in April 2015 they had a "really healthy, happy relationship."
Harry Styles: December 2012-January 2013. This relationship was pretty short-lived. But during the time they were together, the duo were the "it" couple of the moment. Their split, which was the subject of tabloid speculation, led Swift to take a hiatus from dating.
Conor Kennedy: July 2012-September 2012. Swift had a summer fling with the grandson of Robert F. Kennedy. As most Americans know, the Kennedys are seen as U.S. royalty. Naturally, there was a spotlight on this relationship too. Things didn't work out between the two because Swift reportedly took the relationship more seriously, buying a house near Conor. She sold the home when the relationship ended.
Jake Gyllenhaal: October 2010–January 2011. Even though it didn't last long, Swift's relationship with the "Donnie Darko" star was one of her most serious. The actor broke up with her via text. The songs "The Moment I Knew" and "We Are Never Ever Getting Back Together" are reportedly about him.
John Mayer: November 2009–February 2010. The music world practically exploded when Swift started to date the "Your Body Is a Wonderland" singer. It was also one of her most rocky relationships. Even though she hasn't confirmed it, it seems evident to most that her song "Dear John" is about him.
Taylor Lautner: August 2009-November 2009. The couple met on the set of "Valentine's Day" and sparks flew. Things reportedly ended because Lautner was more serious about their romance.
Joe Jonas: July 2008–October 2008. Even though Swift has had plenty of celebrity beaux, Jonas was the first. Both of their careers were starting at the time. It's unclear why things went awry, but it reportedly ended when Jonas made a 27-second phone call.
Follow me on Twitter @mariamzzarella
© Copyright IBTimes 2023. All rights reserved.