Tech Layoffs: Companies Behind Biggest Workforce Cuts - IBT Graphics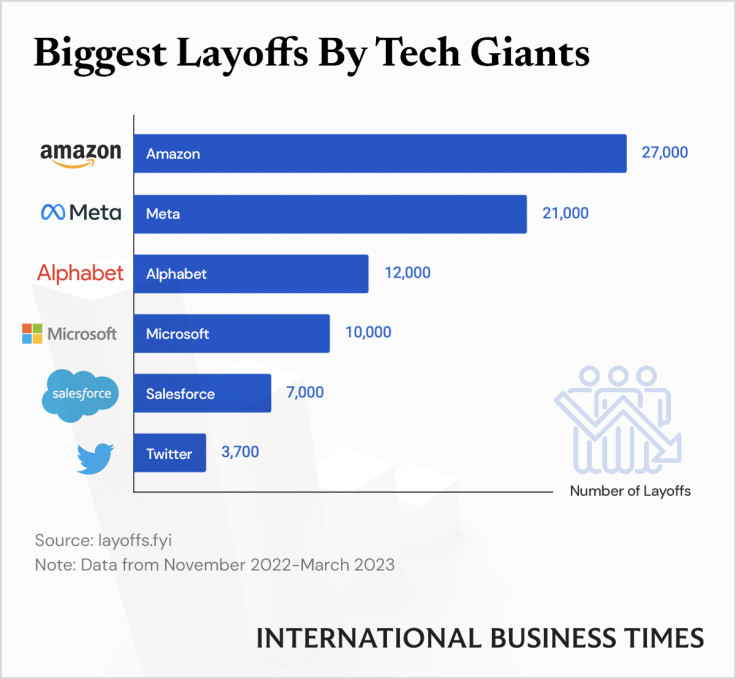 The global tech industry has been grappling with unprecedented layoffs over the past few years. From social media giant Meta and Twitter to multinational tech corporations like Apple, leading companies are reducing their headcounts as a result of various factors, ranging from economic uncertainty to poor internal performance.
The layoffs also come at a time of slowing growth, increasing interest rates to overcome inflation, and looming recession fears.
More than 150,000 people were affected by the 2022 tech layoffs across different companies. As the job cuts continued in 2023, more than 68,500 employees were laid off in January across the tech sector, according to Layoffs.fyi.
Twitter saw the highest percentage of employees laid off last year in the aftermath of the dramatic take over of the social media giant by Elon Musk. Amazon, Alphabet, and Meta, on the other hand, saw the biggest volumes of layoffs, cutting more than 50,000 jobs between November 2022-March 2023.
© Copyright IBTimes 2023. All rights reserved.