'Teen Mom 2' Star Briana DeJesus Shares First Photo Of Baby No. 2, Stella Star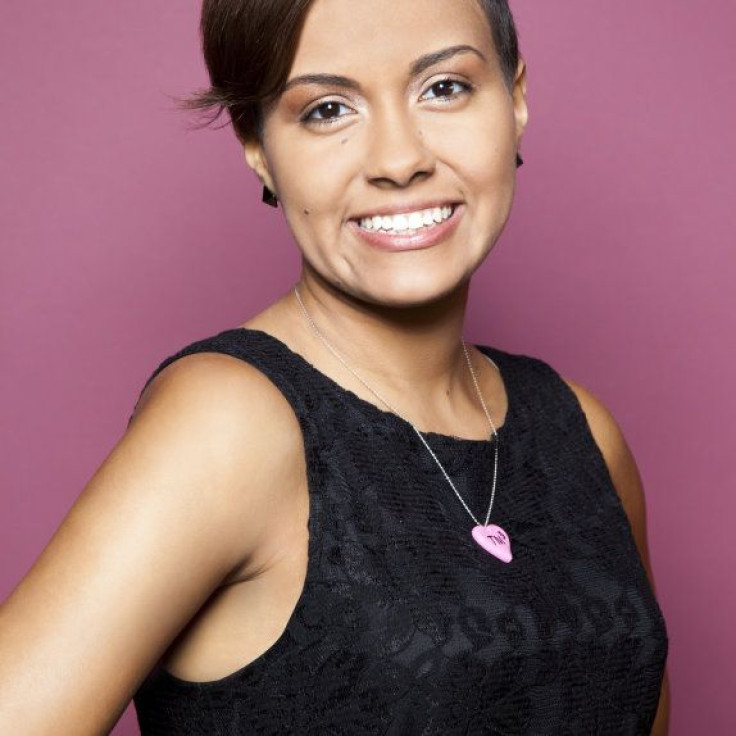 "Teen Mom 2" star Briana DeJesus is now a proud mama of two bundles of joy.
On Tuesday, DeJesus showed off the first photo of her newborn daughter, whom she named Stella Star, on Instagram. In the pic, her "StellyBelly girl" is sleeping peacefully while wrapped up in a white, blue and red blanket. She joins DeJesus' first daughter, Nova, who is Stella's half-sister.
DeJesus welcomed her second child on Sunday, according to People. Stella Star is her daughter with new boyfriend, Luis. She shares Nova with ex-beau Devon Austin.
READ: Who Is Briana DeJesus' Baby Daddy, Luis? Boyfriend To Appear On 'Teen Mom 2'
The "Teen Mom 3" alum revealed her pregnancy via Snapchat back in January. "Looks like Nova won't be an only child anymore," she captioned the pictures on her story (via People). "Super excited for July."
DeJesus continued updating fans about her pregnancy in the months following her announcement. In May, she shared a photo from the baby shower she threw for her second child on the day of her 23rd birthday. "God, was today such a hectic day," she wrote on May 22. "I had about a million break downs but I'm glad I was able to spend my 23rd birthday celebrating my daughter's baby shower and pulling this off! Thank you for everyone who came out of their way to make it special for me. I feel so huge and I am so uncomfortable in my skin but that only means that the time is coming! Stella, you will be loved and everybody can't wait to meet you!"
DeJesus previously explained why she chose the name Stella Star for her second child. "It was the first name I thought of. It's a pretty name. Now, we're figuring out the middle name. Nova wants it to be her middle name, which is Star. She's insisting, she says, 'It's Star and that's final!'' she told E! News in June.
Meanwhile, DeJesus will make her "Teen Mom 2" debut this month when the reality show returns to MTV on July 17. She joined the cast of the show in March and will appear alongside Jenelle Evans, Kailyn Lowry, Chelsea Houska and Leah Messer.
In a trailer for Season 8 of "Teen Mom 2," DeJesus opened up about her pregnancy and relationship with baby daddy Luis. She confessed that getting pregnant was not part of the plan, telling her mother, "This pregnancy was the last thing I expected to happen."
The promo also gave fans a glimpse of her rocky relationship with Luis. "He's been cheating on me the whole time, so I don't know what I'm going to do," she told her mom, Roxanne.
While the identity of her second baby daddy remains a mystery for now, DeJesus previously said that he will appear on the show at some point. "That's up in the air, to be honest," she told E! News in June of her relationship with Luis. "We're still going through it. You will see him on the show. It won't be a mystery forever. You will definitely see him."
She also described the new season of "Teen Mom 2" as "very intense." "There are some deep moments," she explained. "A lot of educational moments, but it's very intense. That's where my life is right now."
© Copyright IBTimes 2023. All rights reserved.