'Teen Mom' Star Leah Messer Is Done Having Kids, She's 'Content' With Her 'Girl Tribe'
With 10-year-old twins and a 7-year-old, "Teen Mom" star Leah Messer doesn't have any plans to continue expanding her family.
"I am still perfectly content with my girl tribe," she told People. "I don't know if I really want to start all over," Messer says. "We're on this path. We're on this journey together and they're great kids."
That journey she speaks about was heavily documented over the course of the last 10 years since first appearing on "Teen Mom" in 2010. The 28-year-old mother of three daughters, Aleeah and Aliannah with ex Corey Simms, and Adalynn with ex Jeremy Calvert has opened up about the progress she's been making in her mental health.
"[I wanted to] open up and allow others to see all the imperfections because it's okay," she said. "We're perfectly imperfect and we get to embrace every imperfection that comes our way, all the adversity, no matter what."
Messer documented her mental health struggles in "Hope, Grace & Faith," her memoir that will be available on May 5.
As a teenage mother, she was forced to come to terms with caring for a child with a severe medical condition. One of her twins, Aliannah, was diagnosed at age four with a rare form of muscular dystrophy.
"…I think, honestly, the hardest part is just it being unknown and, as a mom, wanting to fix all of it and not being able to," Messer said.
Her mothering skills are constantly tested as she continues attempting to provide the best possible care for her daughter and obtaining knowledge about her disease.
"It's still scary because Ali is the research. The disease that she has is one in one million," she said. "And as she grows, we learn more about it."
While Messer is still working to understand all she can about her daughter's disease, she said she and her family have "come such a long way" in their interactions with each other, particularly her relationships with her exes Simms and Calvert who she says she "co-parents great" with.
"We all get along really, really well," she said. "So really, we've all came such a long way."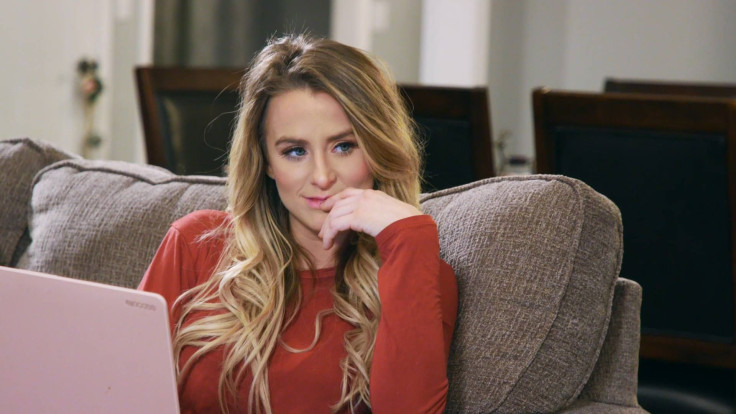 © Copyright IBTimes 2023. All rights reserved.