Temasek Sells $2.48 billion Stake In Bank Of China And China Construction Bank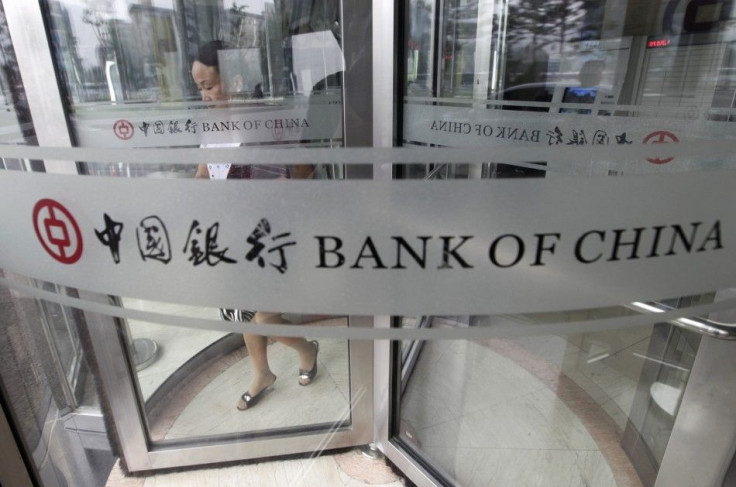 Temasek Holdings, Singapore's state investment company, sold $2.48 billion of shares in Bank of China Ltd. (3988: HK) and China Construction Bank Corp. (0939: HK) as profit growth in some -- but not all -- Chinese banks decreases with tighter controls on lending in the country, wire services reported.
Temasek sold 3.079 billion BOC shares at HK$3.13 (US $0.40) each and 1.6 billion CCB shares at HK$5.99. Temasek continues to hold 7.4 percent of CCB's shares and 3.72 percent of BOC's shares traded in Hong Kong.
Last month, BOC reported a 10 percent rise in profit of 36.8 billion yuan ($5.8 billion) in the first quarter from 33.4 billion yuan a year earlier. The result compared to a far stronger 28 percent gain last year.
Meanwhile CCB reported a 9.2 percent gain in profit, compared with 34 percent a year ago.
Chinese banks are reporting an increase in bad debts, which has become a matter of huge concern for investors. Also China's decreasing growth rate, stemming from a decline in domestic property investment and export demands, is expected to further raise bad loans and clip bank profits.
As property developers and small businesses face problems, an increase in non-performing loans is anticipated by investors. Last month Citigroup (NYSE: C) sold its 2.71 percent equity stake in Shanghai Pudong Development Bank (CH: 600000) for $668 million.
Last month, Temasek bought 3.55 billion shares of Industrial and Commercial Bank of China (1398: HK), the world's largest bank by market value, from Goldman Sachs for $2.3 billion. It's likely Temasek has plans to reorganize its portfolio to defend returns on investment.
Since the global financial crisis of 2008, Temasek has remained invested close to home, which has helped it grow and recover the losses it took on investments in banks in Europe and the US.
© Copyright IBTimes 2023. All rights reserved.