Temu: An Online Marketplace Offering The Best Prices on Just About Everything
This article uses affiliate links, which means if you purchase products through these links, we may earn a commission. Click here to see our
T&C
. For licensing please click
here
.
What is the name of the app where one can get the best prices for everything from wireless earbuds to dish towels? For an increasing number of Americans, the answer is Temu.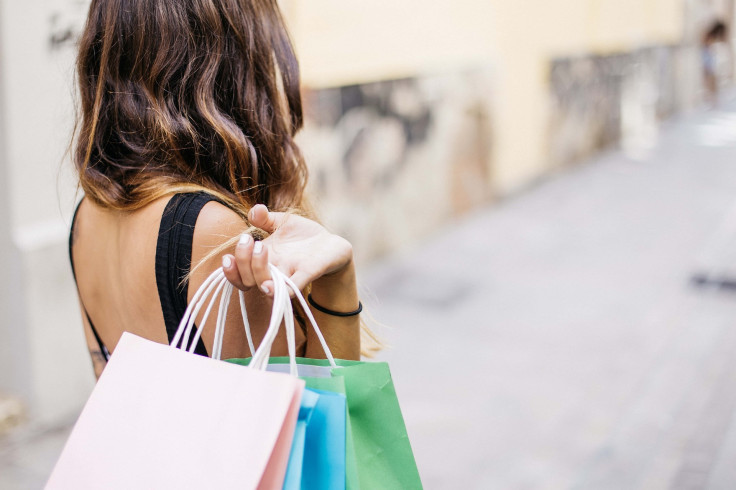 "[Temu] is my new favorite app. I was afraid it might be a scam due to the amazingly low prices but I have placed an order and received it within one week," wrote Amber Holmes, a Temu customer, in a Nov. 9 app store review. "The quality of my items were better than I had expected. It's hard to believe this app is able to provide items at such affordable low prices with free shipping and they also offer a lot of coupons to reduce the prices even lower."
Coming seemingly out of nowhere, Temu has quickly established itself as a go-to destination for savvy consumers adept at making their hard-earned dollars work harder. As of last month, Temu has reportedly topped the list of popular apps on major app stores.
Where Is Temu From?
Our research showed that Temu began operations in the U.S. in September 2022. The company has its headquarters in Boston and is part of the Nasdaq-listed PDD Holdings group, which also operates Pinduoduo, a wildly popular social commerce app in China.
What Does Temu Mean?
Temu is pronounced as tee-moo, and it means Team up, Price down.
Temu offers prices closer to production cost through world-class sourcing
Temu's prices are so "mind-bending" that some consumers have expressed concerns about their authenticity. Or as Time magazine noted in a Dec. 29 report, "upon first glance, Temu could leave some users questioning whether it's legit." The report went on to assure its readers that "Temu is very much a real platform, offering a variety of real, heavily discounted products."
Temu's popularity reflects growing recognition that traditional methods of distributing and marketing products involve hefty markups and expenses that consumers end up paying for. Temu aims to empower consumers through offering them the same products at prices closer to the cost of production.
The question then is: how is Temu so affordable? Can it really offer quality products at these kinds of competitive prices? After speaking to several industry experts in retailing and supply chain management, we were introduced to the world of retail markups.
What Is a Typical Retail Markup?
The typical markup from a manufacturer to a retailer varies widely depending on a number of factors, including the type of product, the market demand for the product, and the retail pricing strategy. In general, the markup from a manufacturer to a retailer is typically between four to six times, but can be higher or lower depending on the circumstances. For example, luxury goods may have a higher markup than more affordable products, and products with a strong brand presence may have a higher markup than generic or unbranded products.
Retailers who misjudge demand and price their products too high or ordered the "wrong" products end up with high levels of inventory, which they may discount aggressively or sell to off-price retailers in order to clear their warehouse space for a new season of goods. All of these costs are eventually borne by consumers.
Temu's C2M model gives consumers more tailor-made products
Temu has said it is pushing for a new model of e-commerce that could see more affordable prices, more choice, and better fit for consumers. According to the company, Temu offers the lowest prices on products by reducing the number of intermediaries between manufacturer and consumer, and improving the visibility of consumer preferences through its C2M, or consumer-to-manufacturer, program.
Pioneered by its parent company, PDD Holdings, nearly 1,000 manufacturing brands have been successfully incubated under the program to date. Temu will work with manufacturers to uncover market opportunities by analyzing sales, search and browsing behavior. In this way, manufacturers can take the guesswork out of product development, respond quickly to changes in consumer demand, and boost supply-chain effectiveness.
To be sure, other e-commerce platforms and big-box retailers have pledged to harness digital technology to streamline supply chains. Few, though, have successfully executed the strategy at a scale like Temu. The commerce group handled 61 billion orders in 2021 and worked with more than 11 million merchants to supply goods to its 900 million worldwide users.
All these efforts have paved the way for Temu to offer its products to customers at competitive prices on a daily basis without compromising on quality. The platform promoted its pricing strategy as "Every day is Black Friday," a reference at retailers who sell items at "full price" and then mark them down during end-of-season sales to clear stock. On Temu, the argument goes, the prices are close to the cost of production so there is no need to wait for months for a sales promotion.
Temu earns user trust through product quality and customer care
As a newcomer, Temu would have to overcome a lack of brand recognition and build trust with consumers. The majority of orders are delivered within 7-15 business days with standard shipping, according to Temu. And while major retailers and e-commerce platforms have been tightening their returns policies and charging return shipping and restocking fees, Temu continues to offer free returns within 90 days. The platform is also unique in compensating users with purchase credits should deliveries arrive later than estimated.
Consumers like Louise McFadden have taken to the app after overcoming some initial doubts.
"I am so disappointed that I was so skeptical. I would have at least doubled my order at 30% off if I had had a clue and how happy I would be. The order came in a week, the items were the same quality I buy at high markups at discount stores, and customer service was top notch," she wrote in an app store review. "I called because I had one small item missing from my entire order. The site said it could take a few days to refund my method of payment, but it was back in PayPal in the time it took me to check after we hung up. DO IT!!"
On a conference call with analysts, PDD Holdings CEO Chen Lei discussed Temu's progress, saying that the business is still in its exploratory phase and has lots of room for optimization. "We will be patient and work together with our partners to create long-term value for our consumers," he said.
Citigroup analysts pointed out that there are many areas for Temu to improve upon given the early stage of exploration. The company understands the need to "constantly experiment and learn about different user behavior in different markets," the analysts said in a report.
"Management also recognizes the challenges ahead so they will be patient and work together with their partners to create long-term value for customers," the report said.
FOLLOW MORE IBT NEWS ON THE BELOW CHANNELS