Teresa Giudice Prison Update: 'RHONJ' Star Melissa Gorga Says Joe Giudice Is 'Doing What He Has To Do' For His Daughters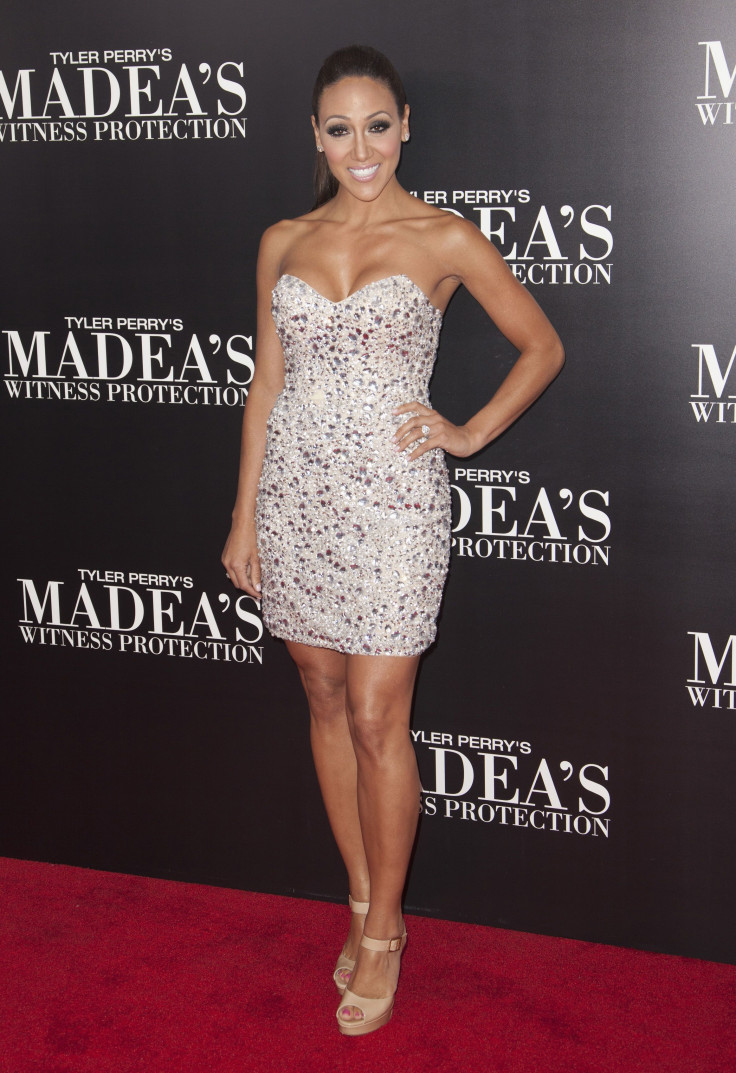 "The Real Housewives of New Jersey" star Melissa Gorga visited the set of Bravo's "Watch What Happens Live" Sunday to give fans an update on her sister-in-law Teresa Giudice and her husband Joe. Teresa, as most "Housewives" viewers are aware, is currently serving out a 15-month prison sentence in Connecticut. In the meantime, Joe is responsible for raising the couple's four daughters, Gia, Gabrielle, Milania and Audriana.
According to Melissa, Joe is doing an excellent job parenting on his own, though the weight of his mistakes is taking a toll on him.
"It's heavy on his heart. It's a lot," she shared, visibly upset. "I pass him in the morning, and he's driving the girls to school. And I usually pass Teresa every morning."
Teresa and Joe were each sentenced in October 2014 after a judge charged them with various counts of conspiracy to commit mail and wire fraud, bank fraud, falsifying loan applications and bankruptcy fraud. The judge agreed to allow the couple to serve their sentences in a staggered sequence, allowing one parent to be home with the children at all times.
Shortly after being sentenced, the couple appeared on "Watch What Happens Live" for an interview with host Andy Cohen. The "RHONJ" star's husband said he had taken on much of the guilt as his own, though Teresa accepted responsibility for her role in their crimes.
Joe, who will serve 41 months in prison upon his wife's return, is said to have really stepped up for his children in his wife's absence.
"It's heartwarming to see him. He's manning up, and he's doing what he has to do," Melissa said on the show Sunday.
As for Teresa, Melissa says she's adjusting just fine to life behind bars.
"She's doing well. My mother-in-law gives me updates all the time. She's doing really good," she assured viewers.
Melissa revealed that the only contact she, personally, has had with her sister-in-law since she entered federal prison is through letters. She did, however, say her husband has received phone calls from the former reality-TV star and cookbook author.
Teresa reported to the Danbury women's prison Jan. 5. According to Us Weekly she was early for her report time. Her lawyer released a statement saying, "She was ready."
As for her own life, Melissa says she and husband Joe Gorga are keeping busy building their massive mansion in Franklin Lakes, New Jersey – though they no longer plan to move in. After drafting their dream home, Melissa and Joe decided to move back to their old house, one frequently featured on the Bravo TV series.
Melissa will reportedly return to star on the next season of "The Real Housewives of New Jersey," though it's unclear if her in-laws will be featured.
© Copyright IBTimes 2023. All rights reserved.