'RHONJ' Reunion Spoilers: Teresa Giudice Causes Problems At Bravo Taping After Prison Sentencing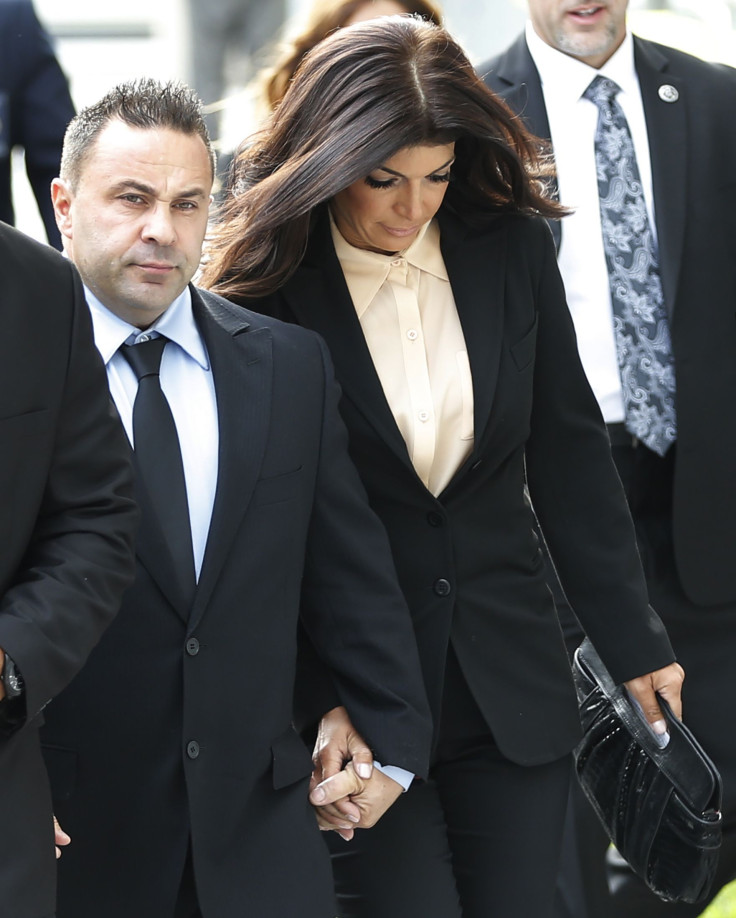 Teresa and Joe Giudice have not managed to stay out of the headlines after both were sentenced to prison for multiple counts of bank fraud, not that anyone expected the reality star couple to stay quiet. "Real Housewives of New Jersey," the reality show that made the couple famous, recently taped its highly anticipated reunion special, and the Giudices caused some controversy fresh off their prison sentencing.
Joe and Teresa showed up to the taping over four hours late, according to TMZ, to the frustration of the rest of the cast as well as producer and Bravo personality Andy Cohen. The trouble didn't end there, though. After finally arriving, Teresa apparently held up taping numerous times, insisting she needed breaks and was "going through a lot" (referencing her recent legal troubles). Fans can only guess right now what happened on camera during the reality reunion, but odds are everything was not copacetic between the housewives. Bravo viewers will also have to wait to see how the rest of the cast reacted to Teresa's prison sentence.
After pleading guilty in March to multiple counts of fraud, Teresa and Joe were sentenced on Thursday, Oct. 2. Despite Teresa asking for mercy in the sentence hearing, hoping to spare herself jail time to take care of her kids, the "RHONJ" star was given a 15-month sentence in federal prison. Joe, on the other hand, was sentenced to 41 months. The sentences, however, will not be served concurrently, so one parent will be free to look after the couple's four children at all times.
"RHONJ" fans who don't want to wait for the reunion special to see Teresa in action can see the star on "Watch What Happens Live" on Bravo Monday, Oct. 6, at 11 p.m. EDT, to see Andy Cohen's exclusive interview with the couple post-sentencing.
How do you think the "RHONJ" cast will react to Teresa's sentencing? Tweet your thoughts to @Ja9GarofaloTV.
© Copyright IBTimes 2023. All rights reserved.