Terra Investigation Expands: US, S. Korea To Share Crash Data
KEY POINTS
S. Korean justice minister met with the Securities and Commodities Task Force chiefs
Both sides agreed to share investigation data on financial and crypto-related cases
LUNA was trading down 0.82% at $2.14
With cases starting to pile up, trouble for Terraform Labs co-founder and CEO Do Kwon is not yet over, especially now that South Korea and the U.S. have agreed to share investigation data on the cryptocurrency-related cases, including the historic multi-billion dollar Terra crash.
Several charges, including a $78 million fine for tax evasion, were slapped on Kwon post Terra's collapse in May. The crash also triggered a series of regulatory agency investigations in different parts of the world, all designed to get to the bottom of the matter.
One of the after-effects of the Terra collapse is the newly established cooperation of the United States and South Korea concerning investigations related to financial crimes, particularly in the cryptocurrency industry. This was made possible due to the visit of South Korean Justice Minister Han Dong-hoon to Securities and Commodities Task Force chiefs Andrea Griswold and Scott Hartman at the United States Attorney's Office for the Southern District of New York on Tuesday, Yonhap News Agency reported.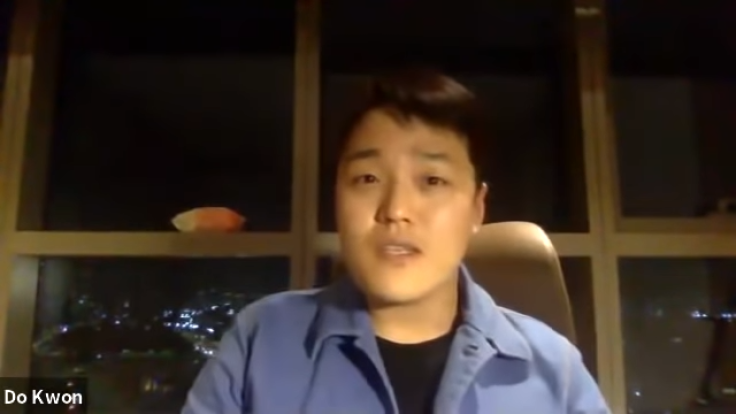 The meeting resulted in a mutual understanding between the countries' representatives to share information and reinforce cooperation to deliver timely action, especially with the rising cases of securities fraud linked to the cryptocurrency industry. Moreover, both parties also agreed to share their investigation data on Terra.
Prior to this, the U.S. Securities and Exchange Commission was already conducting an investigation on Terraform Labas and reportedly got a hold of proof that TFL funneled approximately $80 million in funds to several cryptocurrency wallets in months leading to the historic crash of Terra's algorithmic stablecoin TerraUSD UST and its native token LUNA.
Apart from that, a lawsuit was filed in the U.S. District Court in Northern California, accusing TFL, Kwon, and several other high-profile personalities in the crypto industry of violating federal securities laws for promoting and selling UST and LUNA and for misleading investors.
Following the collapse in May, TFL launched a new Terra blockchain and called its new token LUNA designating the term Terra Classic as the first native token of the old blockchain. As of 11:46 p.m. ET on Wednesday, the new LUNA was trading down 0.82% at $2.14 with a 24-hour volume of $70,312,502 based on the latest data from CoinMarketCap.
© Copyright IBTimes 2023. All rights reserved.