Terrorism At The Sochi Olympics: 12 Incredible Ways Russia Is Defending The Olympics From "Black Widow" And Other Terrorists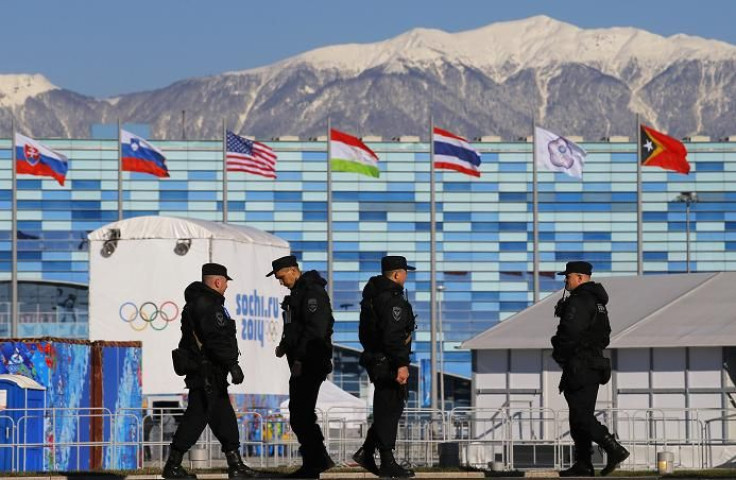 Much has been made of Sochi's preparations for the 2014 Winter Olympics in Russia, from barely constructed hotels with unfinished rooms to questions over adequate security to deal with the very real threat of terrorism from the Black Widow terrorist group.
While journalists and athletes grumble about the city's accommodations, they might feel better knowing about the array of security measures the Russian government is deploying to protect them.
Among the operations in place to fight terrorism at the Sochi Olympics:
1. First and foremost, a large drone fleet has been assembled and will monitor areas around Sochi and much further afield in the Caucasus mountains, where insurgents are known to operate.
2. More than 10,000 CCTV cameras have been installed in and around the city, and thousands of operators will be monitoring them.
3. Free Wi-Fi has been installed in the city, and organizers will be using it to monitor conversations and emails using the most advanced deep-packet inspection technology, a way of filtering keywords to detect potential wrongdoing.
4. Full-body security checks. Everyone arriving at the games is required to pass through the physical screening machines. In addition, attendees are subject to rigorous background checks.
5. Special operations soldiers have been deployed into the Caucasus mountains to stop militants from crossing over the mountains into the city.
6. More than 50,000 police and soldiers have been deployed inside the city at checkpoints and inside Olympic Village buildings.
7. Every vehicle entering in the Olympic village must have the correct passes and will be subject to full and thorough searches.
8. Full-time sewer patrols will check the Sochi sewer system each day looking for explosives.
9. Anti-ballistic-missile batteries have been strategically placed near the city just to respond in the event of an airline hijacking.
10. The Black Sea will host Russian navy warships using sonar to look for hostile submarine activity.
11. Emergency patrol vehicles will sweep the city hourly looking for suspicious activity.
12. The huge police presence will be accompanied by 410 friendly-looking Cossacks. They will not be armed and will act as a sort of community watch.
© Copyright IBTimes 2023. All rights reserved.
FOLLOW MORE IBT NEWS ON THE BELOW CHANNELS