Tesla Breaks Ground On Shanghai Factory
Tesla (TSLA) has broken ground on a Shanghai, China, factory – the first plant outside the U.S. for the electric auto manufacturer.
Tesla purchased the land for the Shanghai factory just outside the city for approximately $140 million in October. The 210-acre site is located in the Lingang district of southeastern Shanghai. Shanghai is the epicenter of China's auto industry with Tesla making the biggest foreign investment in China to date, the Associated Press reported.
"Over the last six years, we have opened 60 Tesla locations, nearly 1,500 Superchargers, and more than 1,850 destination chargers in the country," the CEO Elon Musk said. "This week, we've started taking online orders for Model 3 in China, so that customers can configure their vehicle to take delivery in the weeks ahead, and Gigafactory 3 is another example of Tesla's commitment to the China market."
The Tesla brand is growing in popularity in China despite a rising rivalry from Nio – a local electric auto manufacturer, CNBC reported . Other electric vehicle manufacturers in China include BYD Auto, BAIC Group, and government-owned Shanghai Automotive Industries Corp.
"China is becoming the global leader in electric vehicle adoption, and it is a market that is critical to Tesla's mission to accelerate the world's transition to sustainable energy," Musk said.
The ability to produce vehicles in China could give Tesla an edge as it would reduce tariffs to the country as well as ocean transport charges. Tesla said in October that it was operating at a 55 to 60 percent cost disadvantage due to tariffs and oceangoing shipping expenses to China. This has prevented Tesla from accessing the same cash incentives as the country's local auto manufacturers, CNBC reported.
The new factory is expected to begin production in the second half of 2019, according to a government report. Tesla has also set up a social media presence on WeChat and Weibo. It currently lists more than 30 jobs openings for the Shanghai factory.
Musk also took to Twitter to post about the new Chinese factory saying it would produce "affordable versions" of the Model 3 and Model Y vehicles for China. He also said plans for the factory include finishing "initial construction this summer," starting "Model 3 production end of year ," and reaching "high volume production next year."
The Shanghai factory is being billed as a Gigafactory that "will allow Tesla to localize production of Model 3 and future models sold in China, with plans to eventually produce approximately 3,000 Model 3 vehicles per week in the initial phase and to ramp up to 500,000 vehicles per year when fully operational (subject to local factors including regulatory approval and supply chain constraints)."
As of this morning, Tesla stock was up over 2 percent.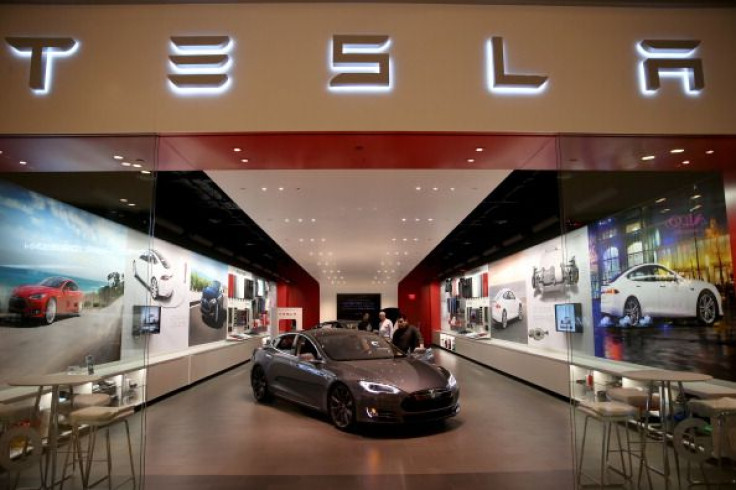 © Copyright IBTimes 2023. All rights reserved.