Tesla To Cut Jobs In China After Missing Sales Target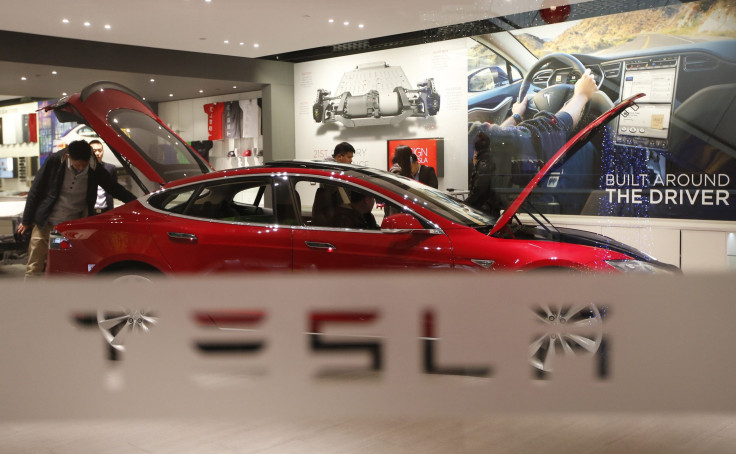 Electric vehicle maker Tesla Motors Inc. announced on Monday that it will cut jobs in its China unit amid a restructuring plan, which it launched earlier this year. The decision comes as the company deals with slowing sales in the world's biggest car market.
Local media reports suggested that nearly 180 employees will be fired from the California-based company's China outlet, but Gary Tao, a Tesla spokesman, did not confirm the report, the Wall Street Journal reported. Tao said that the restructuring showed Tesla's commitment to the Chinese market. In 2014, the company had reportedly almost doubled its global staff to 10,161 employees from 5,859 employees in the previous year.
"The purpose is to better respond to the Chinese market," Tao said, according to Bloomberg, adding: "The team remains stable and strong."
The staffing changes are almost complete, Tao reportedly said. "The first strategy is to build up a strong and efficient team to respond more quickly to the market, so this is part of the effort to implement that strategy," he said, according to Reuters.
The company, however, did not respond to an article last week in the Economic Observer newspaper, which said that the firm plans to cut about 30 percent of its 600-strong staff in China, Reuters reported.
Tesla's sales in China have been declining and less than 2,500 of its cars were registered in the last nine months, according to investment research firm JL Warren Capital. However, in January this year, 469 cars were registered in China, increasing 6 percent from December's 442 cars. The research company also said that Tesla imported only 10 Model S cars into China in January, down from 440 brought into the country a month before, the Journal reported. Tesla sold 9,834 Model S electric cars in the fourth quarter of 2014, much lower than its estimated target of 33,000 units for 2014.
Last month, sources had claimed that CEO Elon Musk was prepared to cut jobs overseas due to weak sales of the company's luxury electric cars in China, Reuters had reported.
© Copyright IBTimes 2023. All rights reserved.