Tesla Futuristic Drive-In Theater, Diner, Supercharging Station To Accept Dogecoin: Musk; DOGE Price Spikes, Then Plunges
KEY POINTS
DOGE will be accepted as payment in Tesla's Supercharging station in Hollywood
The confirmation came directly from Elon Musk
Tesla recently opened its Supercharging station in Santa Monica
Tech billionaire and Tesla CEO Elon Musk has revealed that the company's planned futuristic drive-in theater and diner, as well as its Supercharging stations, will accept the meme token Dogecoin.
The American electric vehicle maker currently accepts Dogecoin for some merchandise on its website, but that's about to change based on Musk's latest tweet. The tech executive shared about the future of DOGE payment acceptance Friday in response to a tweet by developer and founder of Tesla console, Ryan Zohoury.
The developer tweeted about the new Tesla supercharger station in Santa Monica, which, according to him, was almost full 10 minutes after it officially opened. "Ten minutes after the new Santa Monica Superchargers opened and they're already almost full," the tweet read.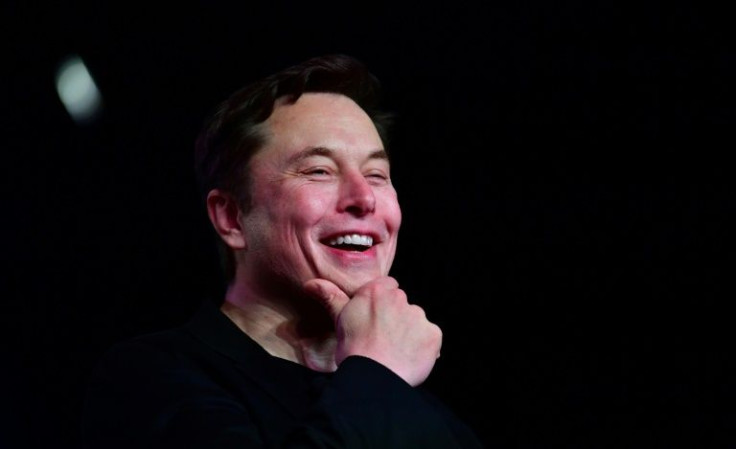 "And, of course, you can pay in Doge," Musk added to Zohoury's tweet. "And futuristic diner / drive-in theater planned for Hollywood area," he said in a follow-up tweet.
Following Musk's tweet about Dogecoin being accepted in Tesla's futuristic drive-in theater and diner, the meme coin's price slightly rose from $0.1417 to $0.1450, then fell to $0.1411. DOGE was up 0.28% at $0.1392 as of 112:10 a.m. ET of Feb. 21, with a 24-hour volume of $525,682,321, as per Coinmarketcap data.
Unfortunately, the Tesla CEO did not clarify what exactly can customers pay for using Dogecoin. Some assume that Tesla Supercharger stations will accept DOGE while several others interpreted Musk's tweet as applicable only to the upcoming Supercharging station with drive-in theater and diner in the Hollywood area.
Tesla started accepting Dogecoin for some merchandise last January. Musk later tried to coax McDonald's to accept the memecoin by offering to eat a Happy Meal on TV if they do.
Musk is one of the most vocal proponents of Dogecoin and Bitcoin and has long been hinting at bringing the meme coin as a mode of payment to different parts of Tesla's business. There were rumors in January that Tesla will soon accept Dogecoin as a form of payment for its EVs.
© Copyright IBTimes 2023. All rights reserved.