Tesla Model 3 Rival Chevrolet Bolt EV Heads To Arizona Ahead Of October Launch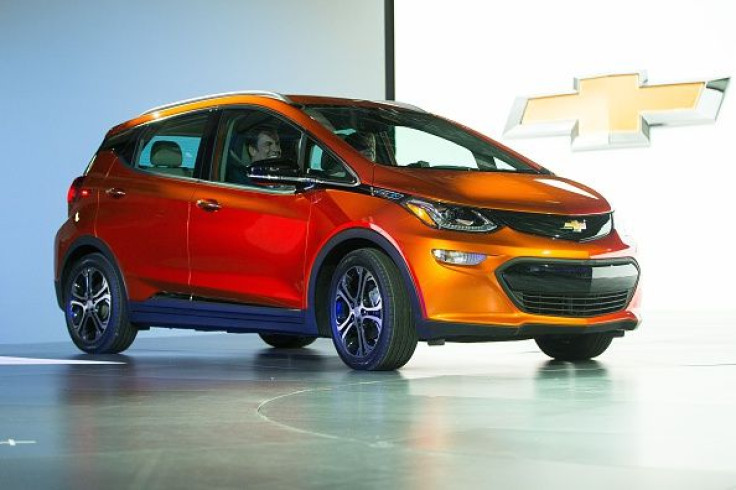 General Motors' upcoming Chevrolet Bolt EV is bound to be launched this October. Ahead of its debut however, the self-driving car is making its way to Arizona for further testing.
On Monday, Cruise Automation, the startup responsible for GM's self-driving technology-powered cars, took to Twitter to announce that the Chevy Bolt EV is headed to Scottsdale, Arizona, where the company is going to further test the driverless technology of the car.
Previously, the startup drove the electric vehicle in the streets of San Francisco to test out its self-driving technology that is being compared with Elon Musk's Tesla Motors's Autopilot.
It is coming to Arizona, for the southwestern state is one of the three states that allow public road testing of autonomous vehicles — the two others being California and Nevada, as per TechnoBuffalo.
Meanwhile, aside from its driverless technology, the Chevrolet Bolt EV is also being compared with the Tesla Model 3 because of its 200 mile range and its pricing of $30,000 after incentives. It can be noted that the Model 3 is hitting the market with a $35,000 price tag before incentives.
However, despite being regarded as the perfect rival for the Tesla Model 3, Jalopnik claims that the Chevy Bolt EV lacks the wow factor Tesla's car has due to its B-segment platform, compromised aerodynamics and Honda Fit-looking design.
Moreover, the autonomous technology driving GM's electric vehicle is considered pretty standard, with lidar sensors similar to Google's car and a trifocal camera setup.
GM has yet to announce the official release date of the Chevrolet Bolt EV, but it is expected to launch this October, while its non-autonomous version is slated for a late 2016 release.
Interestingly, the Chevy Bolt EV could be introduced first to Lyft drivers, since GM partnered with the transportation company early this year with the goal of producing a range of on-demand driverless vehicles, Motor Trend reported.
© Copyright IBTimes 2023. All rights reserved.