Tesla Model Y's New Challenger All-Electric Porsche Macan Production, Other Details Revealed
Porsche is also planning to enter the electric SUV industry with their Macan line. Aside from the announcement of the car company entering the electric SUV market, Porsche's other plans regarding electric vehicles were also revealed. Here's what we know about the latest Tesla Model Y rival in the electric car industry.
According to the official Porsche site, the next Porsche Macan will be a "fully electric" vehicle and will start its production in a few years. Other than the Macan, the Porsche electric sports car, Taycan, has also been confirmed to be launched by the end of this year. Aside from the electric vehicle releases, it seems that Porsche will be focusing on electric car development from now on.
"Electromobility and Porsche go together perfectly; not just because they share a high-efficiency approach, but especially because of their sporty character," Porsche AG chairman of the board of management Olivier Blume explained Porsche's focus on electric vehicles in his statement. "By 2022 we will be investing more than six billion euros in electric mobility, and by 2025 50 percent of all new Porsche vehicles could have an electric drive system. Nevertheless, over the next ten years we will focus on a drive mix consisting of even further optimized petrol engines, plug-in hybrid models, and purely electrically operated sports cars. Our aim is to take a pioneering role in technology, and for this reason we will continue to consistently align the company with the mobility of the future."
Aside from just entering the market, Porsche also plans to not only invest on their usual vehicles, but it also aims to become one of the best brands in the electric vehicle industry.
While the full details of the new Porsche Macan and Taycan have yet to be revealed, it has been revealed so far that the Macan SUV will have the 800-volt technology of Taycan's electric brake systems.
Upon release, the electric SUV market will have the Porsche Macan, Byton M-Byte and Tesla's Model Y. With this lineup, it seems that Tesla's Model Y doesn't just have the leading Toyota Rav-4 as their major competitor when it comes to the SUVs.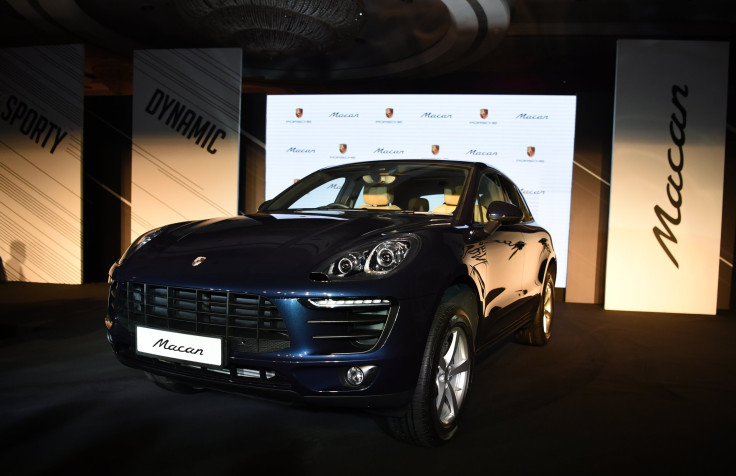 © Copyright IBTimes 2023. All rights reserved.