Tesla Motors (TSLA) Sues Oil Industry Executive For Trying To Impersonate Elon Musk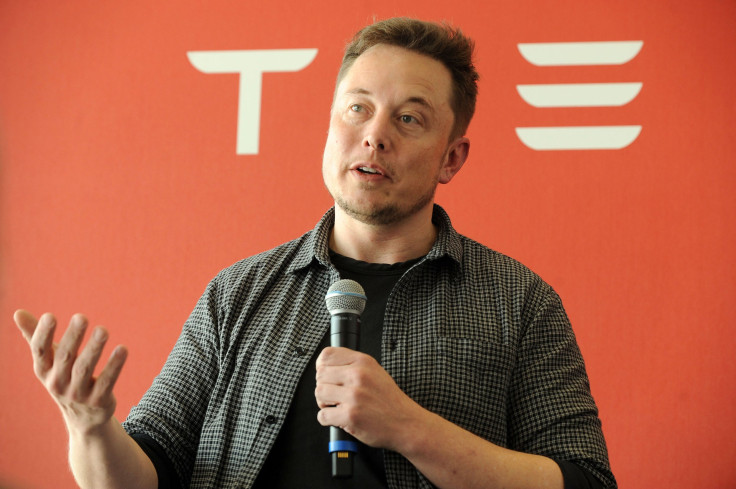 Tesla Motors Inc. is suing a senior executive of an oil pipeline services company for allegedly impersonating CEO Elon Musk in an email.
According to reports by Bloomberg and Forbes, Todd Katz, identified in the lawsuit as the chief financial officer for Quest Integrity Group — a Seattle-based company that provides services for oil and gas companies — pretended to be Musk in an email sent to Tesla Chief Financial Officer Jason Wheeler on Aug. 3.
Through the email, which was signed "em" and sent just hours after Tesla reported its second-quarter financial results, Katz "sought to misappropriate highly confidential and proprietary Tesla information," according to a copy of the lawsuit seen by Forbes.
"why you so cautious w Q3/4 gm guidance on call? also what are your thoughts on disclosing M3 res#? Pros/cons from ir pov? what is your best guess as to where we actually come in on q3/4 deliverables. honest guess? no bs. thx 4 hard work prepping 4 today," the email, sent from the elontesla@yahoo.com, read.
Through the lawsuit, filed Wednesday in Santa Clara County Superior Court, Tesla has sought an unspecified amount in financial compensation.
"As a result of Katz's impersonation of Musk, Tesla — a publicly traded company responsible for ensuring the integrity of its non-public financial information, trade secrets, and data — has incurred costs, damages, and losses," the lawsuit alleged. "Among other things, Tesla had to pay investigators and expend IT and other resources to identify the source of the message, investigate other potential impersonation attempts and efforts to gain access to the company's servers, in order to ensure no disclosures of non-public information had been made."
The lawsuit comes at a time when questions over the safety of the semi-autonomous autopilot features in Tesla's vehicles have hurt its profits. In the second quarter, for instance, the company reported a loss of $293.2 million on generally accepted accounting principles (GAAP)-basis — much higher than analysts' estimates.
Year-to-date, the company's New York-listed shares have dropped over 17 percent, underperforming the broader stock index.
© Copyright IBTimes 2023. All rights reserved.