Tesla Pickup In Danger Of Being Overpowered By New Competitor?
When it comes to electric vehicles, Elon Musk's Tesla is changing the way we see the pickup market with the yet-to-be-launched Tesla pickup.
To date, the Tesla pickup is one of the most interesting vehicles that Musk's company is coming up with. Even without an actual vehicle to show for it (we still have two to three months to go before supposed launch), enthusiasm for the utility vehicle is already off the roof, even overshooting the Ford F-150 in a Twitter poll done a few months ago.
But even today, the Tesla pickup remains a mystery to many, with only a vague teaser to show what the new vehicle could look like. This teaser has been used by several concept designers who created some pretty spectacular designs that pay homage to Musk's vision of the vehicle having this "cyberpunk" vibe.
Still, no one can deny that the Tesla pickup is already setting the benchmark when it comes to the future of electric pickups. This is probably why people often compare upcoming models to Musk's mysterious vehicle.
This includes being compared to pickup currently being finalized by the startup Rivian which is working on the R1T which boasts of a 400-mile driving range and the electric Ford F-150, which recently showcased an impressive 1-million pounds of towing power.
Now another automaker also wants in on the action. According to a report, a Twitter post from Henrik Fisker showed a rendering of what seems to be another electric pickup truck.
"ALL automotive segments have to be electrified! After our Fisker electric SUV, we have already decided on our next 2 EV's on the same platform!" Fisker said in the tweet.
Although there are no clear details about the vehicle, one can clearly see a pickup silhouette based on the post. There's a Fisker logo found at the tailgate of the vehicle which has a two-tone finish.
But even before we see the Fisker pickup, we might be seeing the Fisker SUV first which is set to arrive in late 2021. The SUV is expected to pit against the Tesla Model Y, the company's crossover SUV. Fisker proudly said before that unlike Tesla, the EVs will be sold at a fairly more affordable price tag.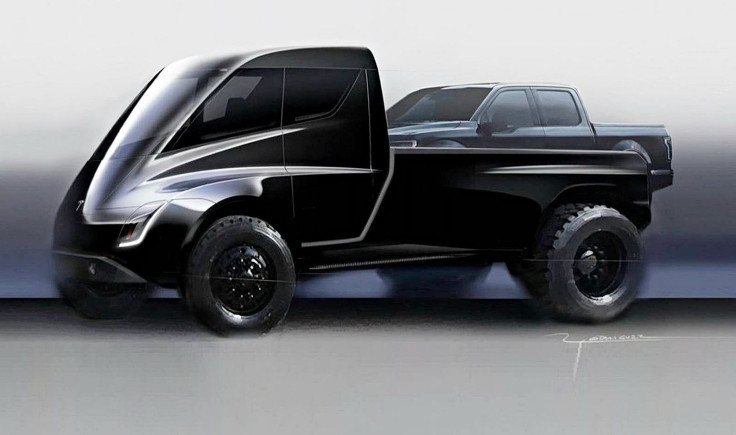 © Copyright IBTimes 2023. All rights reserved.