Tesla Pickup Design: Hyper Utility Feature Keeps New Vehicle Ahead Of Competition
The Tesla pickup is expected to appear to the public this November and as the reveal approaches, analysts and fans of the EV brand are already having a field day speculating how the utility vehicle would turn out.
It's easy to understand what's causing all the buzz. Although no one has actually seen yet what the pickup actually looks like, interest over the vehicle was piqued when Tesla CEO Elon Musk described the vehicle to be "cyberpunk" and be highly futuristic, so much so that the enigmatic chief engineer actually believes that the truck design probably won't appeal to everyone.
There have been numerous interpretations revealed in the past couple of months ever since the truck was teased during the Tesla Model Y launch. We've seen bold and modern design renders of the truck as well as an actual vehicle which modified the popular Model 3 to become a pickup.
But more than its highly-intriguing looks, the Tesla pickup is set to change the market for utility vehicles thanks to its powerful features such as a 300,000-pound towing capability, a very possible 500-mile range and the possibility of using a million-mile range battery. The features are seen as more than an introduction to the benchmark of future electric pickups but as a foundation of futuristic vehicles that could be used in places unimagined such as space.
And based on styling cues revealed by Musk in various podcast interviews and tweets, some analysts believe that it points to the pickup's hyper utility features that can set the Tesla pickup ahead of its competition in the future.
According to a report, these features could lead to "extraordinary utility gains" which include self-driving waste disposal vehicles and self-driving delivery vans among others. The Tesla pickup, per the report, is set to be the platform of all these mobility ideas.
At the center of the possibility, of course, is Tesla's excellent drivetrain which is expected to improve with the introduction of the Tesla pickup (unofficially referred to as the Tesla Model B). Should the pickup be successful then we might be seeing a future where the Tesla pickup's parts could be used for farming vehicles, mining vehicles and other productivity locomotives.
This is all speculation as of this moment, but should the success of the Tesla pickup become what everyone expects it to be, then Musk is one step closer to eradicating fossil fuel-run industrial vehicles in the future.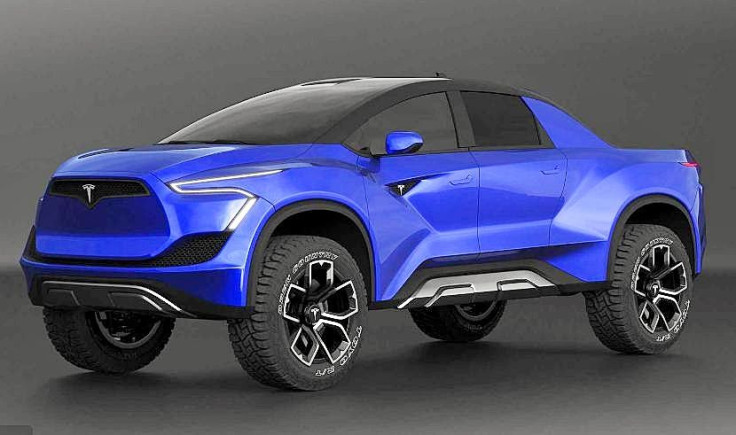 © Copyright IBTimes 2023. All rights reserved.